Customer Journey & Marketing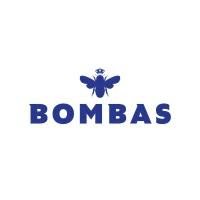 Bombas
Marketing & Communications, Customer Service
United States · New York, NY, USA · Remote
Posted on Friday, October 14, 2022
Interested in working for Bombas but don't see an open role that fits your background? Join our Talent Community and we'll keep you in mind for future openings on our Customer Journey & Marketing teams!
About Bombas:
Bombas is a comfort focused premium basics brand with a mission to help those in need. The company launched in 2013, after the founders learned that socks are the #1 most requested clothing item at homeless shelters. From there, they set out to solve that problem, donating a pair of socks for every pair they sell. How do you donate a lot of socks? You sell a lot. And how do you sell a lot? You make the most comfortable socks in the history of feet. Millions of pairs sold and donated later, Bombas has continued to innovate within its mission and product, introducing new socks, as well as underwear and t-shirts, the #2 and #3 most requested clothing items at homeless shelters, all while continuing to make a positive impact on the community where we all work and live.
Click here to see what it's like to work inside the Bombas Hive!
The word Bombas is derived from the Latin word for bumblebees. Bees work together to make their hive a better place. At Bombas, we're inspired by that. We know it's the collective efforts of our team that keeps the Hive alive and strong - a team that is diverse and inclusive. Different perspectives strengthen our ability to make the most comfortable versions of the products people wear closest to their bodies every day and to serve the communities where we all work and live. We are committed to continuously building a Hive where all are welcomed, seen, and heard regardless of age, color, ethnicity, gender, gender identity, genetics, physical or mental ability, protected veteran, status, race, religion and sexual orientation. As a team, we will strive to create room for different experiences and empower all voices.
Sample roles include (but are not limited to):
Customer Happiness: Customer Happiness Associate, Social Engagement Associate, Process & Planning Manager, etc.
Customer Insights: UX Research Associate, Consumer Insight Specialist, Market Research Manager, etc.
Data & Analytics: Data Analyst, Business Intelligence Developer, Analytics Manager, etc.
Digital Product: Product Designer, UX/UI Designer, Product Manager, etc.
Growth Marketing: CRM Associate, Retention Marketing Specialist, Acquisition Marketing Manager, etc.
Site Merchandising: Site Merchandising Associate, Site Merchandising Manager, etc.
What you'll love about us:
We are a team of smart, interesting, diverse, funny, and loving people.
We offer competitive compensation, employer paid health, medical and dental benefits, 401k with match, paid parental leave, snacks, socks and a fun, relaxed office environment.
We take the responsibility to make sure you are excited, happy, and find fulfillment in your work very seriously.
We value fun. This is why we host office lunches, offsite team outings and company retreats.
We believe in giving back to the community and helping those in need, which is why we volunteer as a team regularly.
We believe success comes from the collective effort of all, which is why all full-time employees receive equity in the business.
We offer flexible paid time off for all full-time employees. This includes unlimited vacation, sick days, and wellness days because we understand the value of health, relaxation, spending time with friends and family, and traveling the world.
We believe a healthy body equals a healthy mind, so we offer a $100 monthly health and wellness reimbursement.