Senior Software Engineer, Core Infrastructure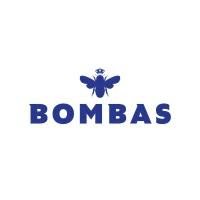 Bombas
Software Engineering, Other Engineering
New York, NY, USA
Posted on Friday, June 30, 2023
Job Title:
Senior Software Engineer, Core Infrastructure
About Bombas:
Bombas is a comfort focused apparel brand with a mission to help those in need. The company launched in 2013, after the founders learned that socks are the #1 most requested clothing item at homeless shelters. From there, they set out to solve that problem, donating a pair of socks for every pair they sell. How do you donate a lot of socks? You sell a lot. And how do you sell a lot? You make the most comfortable socks in the history of feet. Millions of pairs sold and donated later, Bombas is continuing to innovate with new socks and apparel while creating a positive impact on the community where we all work and live.
Click here to see what it's like to work inside the Bombas Hive!
The word Bombas is derived from the Latin word for bumblebees. Bees work together to make their hive a better place. At Bombas, we're inspired by that. We know it's the collective efforts of our team that keeps the Hive alive and strong - a team that is diverse and inclusive. Different perspectives strengthen our ability to make the most comfortable versions of the products people wear closest to their bodies every day and to serve the communities where we all work and live. We are committed to continuously building a Hive where all are welcomed, seen, and heard regardless of age, color, ethnicity, gender, gender identity, genetics, physical or mental ability, protected veteran, status, race, religion and sexual orientation. As a team, we will strive to create room for different experiences and empower all voices
This role provides the opportunity to either work remotely within the Tri-State area or out of our Bombas HQ in New York City.
About the Job:
Bombas is looking for a Senior Software Engineer to join our engineering team to help guide the maintenance and evolution of our Core Infrastructure. Reporting to our Core Infrastructure lead, you'll play a key role in monitoring system performance, empowering other engineers with new tooling to do so on their own, and working to reduce friction at each stage of the development lifecycle. The ideal candidate will have at least 3 years of experience working with Core Infrastructure or related functions.
What you'll be responsible for:
Building and maintaining Bombas' existing infrastructure on which our systems run

Helping to expand automation and standardization of tooling to improve engineering processes at each state of the development lifecycle

Working across engineering teams to ensure Bombas builds resilient, observable, and secure systems, by promoting best practices and contributing to code and architecture reviews sessions

Evaluating new technical solutions to facilitate delivery of the Core Infrastructure roadmap, as necessary
What we'll love about you:
Agile and excited to work in collaborative and cross-functional team environment

You have excellent analytical and problem-solving skills, and can communicate your ideas clearly

A team player who is willing and happy to help

Strong written and verbal communication skills

Belief in our mission and understand the importance of giving-back

Inquisitive, love to learn, embrace failure, and never give up

Comfortable working in an open office or remote environment while staying focused
What you'll love about us:
We are a team of smart, interesting, diverse, funny, and loving people.

We offer competitive compensation, employer paid health, medical and dental benefits, 401k with match, paid parental leave, snacks, socks and a fun, relaxed office environment.

We take the responsibility to make sure you are excited, happy, and find fulfillment in your work very seriously.

We value fun. This is why we host office lunches, offsite team outings and company retreats.

We believe in giving back to the community and helping those in need, which is why we volunteer as a team regularly.

We believe success comes from the collective effort of all, which is why all full-time employees receive equity in the business.

We offer flexible paid time off for all full-time employees. This includes unlimited vacation, sick days, and wellness days because we understand the value of health, relaxation, spending time with friends and family, and traveling the world.

We believe a healthy body equals a healthy mind, so we offer a $100 monthly health and wellness reimbursement.
What you'll bring:
At least 5 years of overall experience, with at least 3 years of

high level of proficiency in Linux OS internals, networking, microservices, databases, caches etc in cloud-native environments (AWS, GCP, AZURE)

Experience designing, implementing, analyzing

, and troubleshooting large-scale distributed systems

.

Demonstrable familiarity with programming or scripting languages.

(TypeScript, Ruby, Go, Javascript, etc)

A familiarity with modern systems: storage (Postgres, MySQL, Redis), streaming (Kafka)

A familiarity with agile software development methodologies

Experience with the Serverless Framework, Datadog, Prisma are a plus

Systematic problem-solving approach, coupled with effective communication skills and drive.
Bombas is committed to delivering competitive and equitable pay for our employees.
Each component of the Bombas total rewards package, including benefits and pay, is aimed at contributing to an environment where team members have resources to manage their lives and are enabled to focus on doing their best work.
The pay range for this position at the start of employment is expected to be between $130,000 and $160,000/year. However, the base pay offered may vary depending on multiple factors, including job-related knowledge, skills, experience, market factors, and business need.
The Bombas total rewards package offered for this position may also include other elements, such as annual bonus and equity target award opportunities as well as medical, financial, and well-being benefits. Additional details of these benefits will be provided if a candidate receives an offer of employment.
If hired, the position is "at-will" and the Company reserves the right to modify any component, plan, or program of the total rewards package at any time, for any reason.