Operations Analyst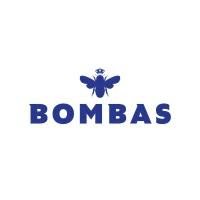 Bombas
IT, Operations
New York, NY, USA
Posted on Wednesday, July 26, 2023
Job Title:
Operations Analyst
About Bombas:
Bombas is a comfort focused apparel brand with a mission to help those in need. The company launched in 2013, after the founders learned that socks are the #1 most requested clothing item at homeless shelters. From there, they set out to solve that problem, donating a pair of socks for every pair they sell. How do you donate a lot of socks? You sell a lot. And how do you sell a lot? You make the most comfortable socks in the history of feet. Millions of pairs sold and donated later, Bombas is continuing to innovate with new socks and apparel while creating a positive impact on the community where we all work and live.
The word Bombas is derived from the Latin word for bumblebees. Bees work together to make their hive a better place. At Bombas, we're inspired by that. We know it's the collective efforts of our team that keeps the Hive alive and strong - a team that is diverse and inclusive. Different perspectives strengthen our ability to make the most comfortable versions of the products people wear closest to their bodies every day and to serve the communities where we all work and live. We are committed to continuously building a Hive where all are welcomed, seen, and heard regardless of age, color, ethnicity, gender, gender identity, genetics, physical or mental ability, protected veteran, status, race, religion and sexual orientation. As a team, we will strive to create room for different experiences and empower all voices
This role provides the opportunity to either work remotely within the

Tri-State area

or out of our Bombas HQ in New York City.
Click here to see what it's like to work inside the Bombas Hive!
About the Job:
We are looking for an attentive and methodical team player to join our Global Operations Team as Operations Analyst, reporting directly to our Director of Transportation. The ideal candidate will have 2-3+ years of experience working with inbound and outbound freight, or in a similarly analytical role. You will be essential to Bombas's supply chain operations by efficiently transporting products from suppliers to our warehouse and customers.
Bombas products are best-in-class. The Global Operations Team is charged with providing an equally outstanding fulfillment and delivery experiences to our customers. You will monitor and report on key metrics related to SKU management, and inbound and outbound freight. To get the job done, you'll use Excel, Looker, and NetSuite, and interact with teams internally and at our warehouse.
What you'll be responsible for:
Inbound [Est. 45%]
Check Commercial Invoices and inventory receipts for accuracy; maintain error logs

Trigger Advanced Shipping Notices (ASNs) for inbound shipments

Upload key SKU attributes to NetSuite
Outbound [Est. 45%]
Monitor outbound dashboards that detail usage of carriers, services, weights, geographies, and spend

Report on key KPIs in weekly cross-departmental meetings

Investigate, escalate, and/or resolve unexpected trends, working with internal teams and vendor carriers

Monitor dashboard data accuracy; collaborate with the Data & Analytics team to resolve inaccuracies

Upload outbound invoices to data repository

Review accessorial charges for legitimacy and accuracy

Optimize shipping rules for speed and cost; coordinate seasonal changes with the warehouse team

Participate in contract negotiations with carriers by performing comparative analyses on rate proposals

Collaborate with the Customer Happiness Team to identify and resolve common shipping inquiries from customers

Research shipping charges and transit times of peer brands

Upload sales order fulfillments to NetSuite

Book domestic freight shipments; manage stakeholder communication for pick up and drop off

Reduce volume of Return to Sender orders by identifying commonalities
Miscellaneous Reporting [Est. 10%]
Explore unstructured and/or unexplored data to find areas of opportunity

Support cross-functional projects (e.g. inventory classifications, post-purchase experience, cost savings opportunities)
What we'll love about you:
Task-master; hits deadlines on recurring tasks

Reliably informs stakeholders on project progress and roadblocks

Experience conducting analyses that are used to make business decisions

Strong written and verbal communication skills; ability to tell stories with data

Detail-oriented, but understands the big picture

A team player who is willing to receive feedback and happy to help

Belief in our mission and understands the importance of giving-back
What you'll love about us:
We are a team of smart, interesting, diverse, funny, and loving people.
We offer competitive compensation, 100% employer paid health, medical and dental benefits, 401k with match, paid parental leave, snacks, socks and a fun, relaxed office environment.
We take the responsibility to make sure you are excited, happy, and find fulfillment in your work very seriously.
We value fun. This is why we host office lunches, offsite team outings, and company retreats.
We believe in giving back to the community and helping those in need, which is why we volunteer as a team regularly.
We believe success comes from the collective effort of all, which is why all full-time employees receive equity in the business.
We offer flexible paid time off for all full-time employees. This includes unlimited vacation, sick days, and wellness days because we understand the value of health, relaxation, spending time with friends and family, and traveling the world.
We believe a healthy body equals a healthy mind, so we offer a $100 monthly health and wellness reimbursement.
What you'll bring:
2-3+ years of relevant work experience

Intermediate or better Excel skills

Experience with ERP (NetSuite or similar)

Experience with business intelligence tools (Looker or similar)

The ideal candidate has experience with e-commerce supply chain analytics

Concise and accurate communication—both verbally and in writing
Bombas is committed to delivering competitive and equitable pay for our employees.
Each component of the Bombas total rewards package, including benefits and pay, is aimed at contributing to an environment where team members have resources to manage their lives and are enabled to focus on doing their best work.
The pay range for this position at the start of employment is expected to be between $60,000 and $75,000/year. However, the base pay offered may vary depending on multiple factors, including job-related knowledge, skills, experience, market factors, and business need.
The Bombas total rewards package offered for this position may also include other elements, such as annual bonus and equity target award opportunities as well as medical, financial, and well-being benefits. Additional details of these benefits will be provided if a candidate receives an offer of employment.
If hired, the position is "at-will" and the Company reserves the right to modify any component, plan, or program of the total rewards package at any time, for any reason.