Manager, Wholesale Account Operations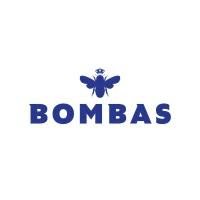 Bombas
Operations
New York, NY, USA
Posted on Friday, November 10, 2023
Job Title:
Manager, Wholesale Account Operations
About Bombas:
Bombas is a comfort focused apparel brand with a mission to help those in need. The company launched in 2013, after the founders learned that socks are the #1 most requested clothing item at homeless shelters. From there, they set out to solve that problem, donating a pair of socks for every pair they sell. How do you donate a lot of socks? You sell a lot. And how do you sell a lot? You make the most comfortable socks in the history of feet. Millions of pairs sold and donated later, Bombas is continuing to innovate with new socks and apparel while creating a positive impact on the community where we all work and live.
Click here to see what it's like to work inside the Bombas Hive!
The word Bombas is derived from the Latin word for bumblebees. Bees work together to make their hive a better place. At Bombas, we're inspired by that. We know it's the collective efforts of our team that keeps the Hive alive and strong - a team that is diverse and inclusive. Different perspectives strengthen our ability to make the most comfortable versions of the products people wear closest to their bodies every day and to serve the communities where we all work and live. We are committed to continuously building a Hive where all are welcomed, seen, and heard regardless of age, color, ethnicity, gender, gender identity, genetics, physical or mental ability, protected veteran status, race, religion and sexual orientation. As a team, we will strive to create room for different experiences and empower all voices
Based on the specific needs and job requirements, this role will be working out of our Bombas HQ in New York City.
About the Job:
We are looking for an experienced cross-functional problem-solver to join our Wholesale Team as our Manager, Account Operations, reporting directly to our Director, Wholesale Internal Operations. The ideal candidate has a minimum of 4 years experience in a similar cross-functional project management or operations role, and a strong understanding of the Wholesale order cycle. This is an opportunity to work in the fastest-scaling area of the Bombas business and help bring Bombas' product, mission, and 100% Happiness Guarantee to a new set of consumers.
What you'll be responsible for:
Oversee day-to-day operations and execution of transactions to ensure smooth operation of the Wholesale department's daily activities
Respond to Retailer inquiries regarding orders, shipments, products, VAS requirements and pricing
Develop working relationships with key operations and finance counterparts at our Retailers to build trust and work together to identify opportunities to improve our servicing; attend key meetings with Retailer to understand their business
Understand the Bombas product offering and cross sell when needed (including when desired inventory isn't available, understanding natural swaps)
Ensure a working knowledge of entire order cycle and have the ability to identify any gaps or process improvements
QC all Sales Orders against the original planned order before shipping, including confirming UPCs, prices, and quantities for all fashion orders (esp. new retailers)
Maintaining SKU integrity across multiple systems including NetSuite, GSX, SPS Assortment and NuOrder.
Manage the Chargeback Log for data accuracy across Accounting, Sales, and Operations, while identifying & escalating potential opportunities for mitigation
Support Director of Internal Operations with seasonal recaps and ongoing replenishment forecasting
Help implement auto-replenishment experience for our key accounts
Aid in the development and improvement of procedures, reports and processes
Track root cause for failed business documents and work with internal teams & retailers to put corrective actions in place
Support project management for Packaging Requests with Sourcing & Merch
Maintain customer record maintenance in NetSuite
Own and manage key "source of truth" documentation and reporting for the cross-functional team, including Chargeback Log, Order Bank, and Shipping Log, as well as identify and scope opportunities for automation/systemization of key documents
PLM Pack Creation and development of process handoff to Merch
Support our off-price execution and inventory management as needed periodically
What we'll love about you:
Superb attention to detail
Enthusiasm for continuous improvement in both documentation and process
Complex problem solver who knows when to do systematic and complex thinking versus when to identify shortcuts and find an easy solution
Comfort working across both technical and business teams
Strong interpersonal skills & comfort with cross-functional persuasion and consensus-building
Willing and able to hold other teams accountable for deliverables
Ability to run multiple projects simultaneously

Strong written and verbal communication skills

Belief in our mission and understand the importance of giving-back

Inquisitive, love to learn, embrace failure, and never give up

Comfortable working in an open office environment while staying focused
What you'll love about us:
We are a team of smart, interesting, diverse, funny, and loving people.

We offer competitive compensation, employer paid health, medical and dental benefits, 401k with match, paid parental leave, snacks, socks and a fun, relaxed office environment.

We take the responsibility to make sure you are excited, happy, and find fulfillment in your work very seriously.

We value fun. This is why we host office lunches, offsite team outings and company retreats.

We believe in giving back to the community and helping those in need, which is why we volunteer as a team regularly.

We believe success comes from the collective effort of all, which is why all full-time employees receive equity in the business.

We offer flexible paid time off for all full-time employees. This includes unlimited vacation, sick days, and wellness days because we understand the value of health, relaxation, spending time with friends and family, and traveling the world.

We believe a healthy body equals a healthy mind, so we offer a $100 monthly wellbeing reimbursement.
What you'll bring:
4+ years experience in an operational or project management cross-functional role
Customer or Account-facing experience
Existing understanding of the wholesale order cycle and basic components
Deep experience with NetSuite/ERP, EDI and/or SPS a bonus
Strong documentation skills
Bombas is committed to delivering competitive and equitable pay for our employees.
Each component of the Bombas total rewards package, including benefits and pay, is aimed at contributing to an environment where team members have resources to manage their lives and are enabled to focus on doing their best work.
The pay range for this position at the start of employment is expected to be between $84,000 and $96,000/year. However, the base pay offered may vary depending on multiple factors, including job-related knowledge, skills, experience, market factors, and business need.
The Bombas total rewards package offered for this position may also include other elements, such as annual bonus and equity target award opportunities as well as medical, financial, and well-being benefits. Additional details of these benefits will be provided if a candidate receives an offer of employment.
If hired, the position is "at-will" and the Company reserves the right to modify any component, plan, or program of the total rewards package at any time, for any reason.