General Application - Dapper Labs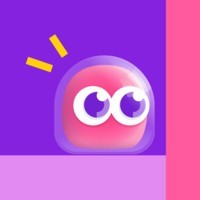 Dapper Labs
Remote
Posted on Tuesday, November 3, 2020
Didn't see a job description that matches your skills?
If you think we'll work well together, we want to hear from you! Apply below and provide us with your own job description. Please include your resume, links to your social media profiles, and anything else you think we should see.
More about Dapper Labs:
Dapper Labs uses blockchain technology to make web3 experiences easy, safe and fun.
Since it was founded in 2018, Dapper Labs has given enthusiasts a real stake in the game by bringing them closer to the brands they love, building engaged and exciting communities for them to contribute to, and producing new pathways for them to become creators themselves.
Dapper Labs is the makers of the Dapper Platform - the trusted gateway to digital worlds - and the officially-licensed digital video collectibles including NBA Top Shot, NFL All Day, UFC Strike and LaLiga Golazos.
Notable investors in Dapper Labs include Andreessen Horowitz, Coatue, Union Square Ventures, Venrock, Google Ventures (GV), Samsung, and the founders of Dreamworks, Reddit, Coinbase, Zynga, and AngelList, among others. Dapper Labs' studio partners include the NBA and NBPA, the NFL and NFLPA, Ubisoft, Warner Music, Turner, Dr. Seuss, Genies, as well as 100+ others.