Director of Finance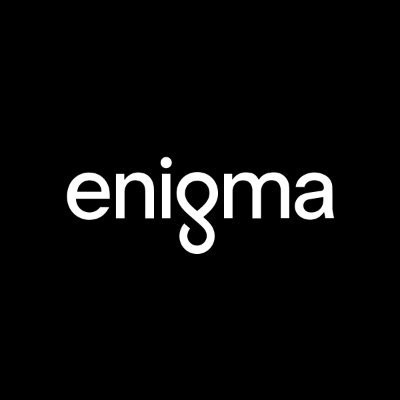 Enigma Technologies
Accounting & Finance
New York, NY, USA
Posted on Friday, May 5, 2023
The Mission:
At Enigma, we believe that the future of the small business economy runs on data. Enigma provides the most comprehensive data about the identity and financial health of nearly every small business in the country. Our customers use our unique product to make smarter credit-related decisions and to better serve their small business customers. We're rapidly growing and looking for talented individuals to help us change the landscape of small business financing.
At this pivotal point, we are looking for someone to join our cross-functional finance team and play a central role in finding new opportunities to grow, improve, and operate a best-in-class finance function.
The Role:
As Director of Finance, you will lead our daily financial operations, manage and create new opportunities in revenue operations, serve as a strategic voice across teams, and ensure mission-critical processes are executed. Your impact will be measured by strategic outcomes, improvements and step-function changes in existing processes, and in facilitating increased intelligence across the business.
We are looking for someone who:
Has strategic acumen, always taking into account the broader corporate and product context

Communicates and leads with empathy, prioritizing responsiveness, consensus-building, and driven by intellectual curiosity

Combines a solid understanding of accounting and corporate finance with experience or background in revenue or revenue operations, fluidly understanding the relationship between GTM and operations.
What makes this job interesting:
Impact: this is an opportunity to create insights and influence strategy on the ground floor of our business with a relatively new product set and massive opportunity for impact across product, GTM, and finance.
Our Ideal candidate:
Has 4+ years of experience in consulting, investment banking, or investment management roles with experience managing and influencing decisions across diverse stakeholders while relying heavily on a solid analytical foundation

Has experience working with and a strong understanding of financial accounting, corporate finance, and SaaS economics to make decisions and inform insights.

Feels comfortable engaging with and working on projects with different stakeholders cross-functionally and managing projects across different teams.

Is driven by real world impact and always asks the "so what?" when working on a project
Bonus points if you:
Have prior experience leading a finance function at a data or fintech startup

Have experience working with the revenue or product org at a startup
About Us:
At Enigma, we're building the single, most reliable source of data on businesses to power the future of financial services. By engineering better data from hundreds of public and third-party sources, we aim to tell the complete story of every business, so that companies of every size can access the financial services they need to grow and thrive. Our core values – generosity, curiosity, ingenuity, & drive – guide everything we do, from how we make our most important product decisions to how we work with and support one another on a daily basis. We're a team of curious, driven individuals with diverse backgrounds and skills, but we're all passionate about engineering deeper understanding through data—together. If this resonates, we would love to hear from you!
We are proud to be an equal opportunity workplace and an affirmative action employer. We are committed to equal employment opportunity regardless of race, color, ancestry, religion, sex, national origin, sexual orientation, age, citizenship, marital status, disability, gender identity or Veteran status.
Salary Range: $150,000-$210,000
A note on salary ranges: we pride ourselves on paying competitively for our size and industry. Salary is one piece of a total Enigma compensation package that includes additional benefits and opportunities. All of our compensation packages include equity because we believe 100% of Enigma employees should have the option to purchase ownership in the company and benefit from the value we're creating together.