Technical Audio Designer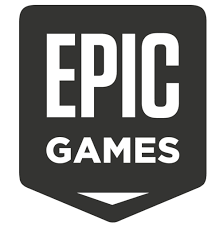 Epic Games
IT, Design
Vancouver, BC, Canada
Posted on Friday, March 10, 2023
WHAT MAKES US EPIC?
At the core of Epic's success are talented, passionate people. Epic prides itself on creating a collaborative, welcoming, and creative environment. Whether it's building award-winning games or crafting engine technology that enables others to make visually stunning interactive experiences, we're always innovating.
Being Epic means being a part of a team that continually strives to do right by our community and users. We're constantly innovating to raise the bar of engine and game development.
Business address

745 Thurlow Street, Suite 2400,

Vancouver, BC V6E 0C5

Title of the position

Technical Audio Designer

Job duties

Job Description Summary:

As a member of the Epic Audio Team, you will use your technical and creative skills to their fullest, helping define the future of interactive audio technology.



Job Duties:

Help to raise the quality level of audio in all Epic game titles and technologies.

Engage with a world-class team to create amazing gaming experiences.

Help empower our team by creating and contributing to extensible game audio implementations.

Push the development of audio features and integration for future Unreal audio engine development.

Operate computers, audio recording devices, microphones, and sound processing equipment to mix, combine and edit sound for interactive digital entertainment.

Set up, prepare, operate, and adjust audio, recording, editing, and reproducing equipment to record, edit and reproduce sound input or feed of pre-recorded material from tapes, records, compact discs, digital audio devices, and input from live microphones, for films, videos, and interactive entertainment programs and recordings.

May supervise and coordinate the work of other audio and technicians and contractors.

Terms of employment

Full-time, permanent

Language of work

English

Wage

Wage range: $140,000 - $170,000 CAD

No guaranteed bonuses or incremental raises
Benefits package offered including vacation days

Benefits provided includes:

Life Insurance and Accidental Death and Dismemberment (AD&D)

Dependent Life

Optional Life Insurance

Long Term Disability

RRSP/DPSP

Critical Illness Plan

Medical Plan (Hospitalization)

Medical Plan (Out of Province Travel Coverage)

Medical Plan (Prescription)

Telemedicine

Medical Plan (Vision Care Services)

Dental Coverage

Mental Wellbeing & Coaching

Employee and Family Assistance Program (EAP)

Business Travel Insurance

Provincial Plan Replacement (PPR)

Global Giving Program, through Benevity

Professional Development Reimbursement

Time Off

Vacation:

20 days per calendar year contractual vacation with rollover of any unused time off.

In addition to your vacation, the company observes paid closures in the winter and/or summer, up to 20 days per year. These closures are discretionary.

Epic will apply up to 5 of your contractual 20 vacation days toward one of these closures (starting with 2023 winter break).

That leaves you with at least 15 days of vacation to schedule on your own each year in

addition to the Global Vacations.

Details in our Canada Vacation Policy

Holidays: Statutory public Holidays are recognized

Sabbatical: Paid 4 weeks every 7 years

Location(s) of work (local area, city or town)

Vancouver Epic Studio location

May work from home from Vancouver, BC on "as needed" basis however Vancouver office will be primary worksite

Contact information, including telephone number, cell phone number, email address, fax number, or mailing address

Office address: 505 Burrard Street, Suite 710, Vancouver BC V7X 1M4

There is no office phone #; Point of contact should be:

Jenn Van Meter

Immigration Program Manager

Phone: 919-757-1354

Email: Jenn.VanMeter@EpicGames.com

Skills requirements (includes education and work experience)

Minimum Requirements:

Must have owned (or heavily contributed to building) game audio system(s) via communication, iteration and feedback with Audio Designers (2 years)

In-depth knowledge of Unreal Engine components: including but not limited to scripting, level editor, animation and Sequencer editors.

Ability to effectively demonstrate game logic flow, systems design, and debugging strategies with audio and game teams; ability to effectively debug scripting logic issues. (2 years)

Understanding of C++ programming and its role in Unreal Engine development, and game development methodologies such as the Actor+Component model, Singletons, and data driven design . (2+ years)

Experience with programming/scripting basic game systems (audio or otherwise) (2+ years)

Familiarity with fundamental audio concepts and digital signal processing, and experience creating audio assets using a DAW (Digital Audio Workstation). (2 years)

At least 2 years in the video game industry, with knowledge and understanding of the video game development process via shipping at least one AAA game title

Does this position require any of the following experience? Yes

Game releases: (does the role require experience on a certain # of commercially released video games or software)

If so, specify number and type of game/software: 1+

Game engine: Unreal Engine

Programming languages: C++

Tools: Visual Studio, Perforce

Scripting: Blueprint

Other skills or knowledge: Software debugging,

cross team communication

Other requirements (Please explain

in detail

): Exposure to sound design assets within a DAW (Digital Audio Workstation)

Education Required:

BA in audio, music, or game design
ABOUT US
Epic Games spans across 19 countries with 55 studios and 4,500+ employees globally. For over 25 years, we've been making award-winning games and engine technology that empowers others to make visually stunning games and 3D content that bring environments to life like never before. Epic's award-winning Unreal Engine technology not only provides game developers the ability to build high-fidelity, interactive experiences for PC, console, mobile, and VR, it is also a tool being embraced by content creators across a variety of industries such as media and entertainment, automotive, and architectural design. As we continue to build our Engine technology and develop remarkable games, we strive to build teams of world-class talent.
Like what you hear? Come be a part of something Epic!
Epic Games deeply values diverse teams and an inclusive work culture, and we are proud to be an Equal Opportunity employer. Learn more about our Equal Employment Opportunity (EEO) Policy here.
Note to Recruitment Agencies: Epic does not accept any unsolicited resumes or approaches from any unauthorized third party (including recruitment or placement agencies) (i.e., a third party with whom we do not have a negotiated and validly executed agreement). We will not pay any fees to any unauthorized third party. Further details on these matters can be found here.