Senior Network Programmer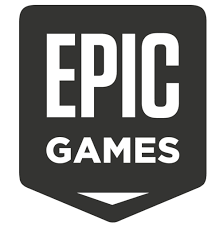 Epic Games
Software Engineering
Cary, NC, USA
Posted on Saturday, June 10, 2023
WHAT MAKES US EPIC?
At the core of Epic's success are talented, passionate people. Epic prides itself on creating a collaborative, welcoming, and creative environment. Whether it's building award-winning games or crafting engine technology that enables others to make visually stunning interactive experiences, we're always innovating.
Being Epic means being a part of a team that continually strives to do right by our community and users. We're constantly innovating to raise the bar of engine and game development.
ENGINEERING - UNREAL ENGINE
What We Do
Unreal-powered projects have been on the bleeding edge of real-time entertainment for over 20 years. Our team of engineering experts are always innovating to improve the tools and technology that empower content developers worldwide.
What You'll Do
As part of the Networking team, you will be building the systems that Unreal Engine relies on for multiplayer games. Knowledge of modern game engine networking technology is essential, as well as a good sense of trade-offs between performance, memory usage, and ease of implementation. Your team's goal is to empower Unreal Engine users, including Fortnite, to make world-class multiplayer experiences using the systems that you create, through close iteration with both our internal game teams and external engine customers.
In this role, you will
Contribute to the development of networking technology for Unreal Engine as it scales up to larger worlds and higher player counts.
Actively engage in helping Unreal Engine to grow to fit the needs of current and future games and applications.
Help research, architect, and develop Unreal Engine's networking systems to be optimized for latency, bandwidth, CPU usage, and memory across a wide range of platforms, from high-end cloud servers to game consoles to mobile devices.
Be part of a team of experts that support networking in internal projects such as Fortnite.
Assist in supporting external Unreal Engine customers by answering their requests and questions about networking and replication.
What we're looking for
Excellent C++ skills, with familiarity with scripting systems like Blueprint, Lua, Python, etc.
Experience shipping networked multiplayer games.
Experience in a cross-disciplinary development environment, with excellent cross-discipline communication skills.
Familiarity with an existing game engine with an understanding of game networking concepts.
Experience developing in a large codebase at a fast pace, making trade-offs between usability, performance, and memory.
Self-motivated, strong work ethic, and able to work independently.
EPIC JOB + EPIC BENEFITS = EPIC LIFE
Our intent is to cover all things that are medically necessary and improve the quality of life. We pay 100% of the premiums for both you and your dependents. Our coverage includes Medical, Dental, a Vision HRA, Long Term Disability, Life Insurance & a 401k with competitive match. We also offer a robust mental well-being program through Modern Health, which provides free therapy and coaching for employees & dependents.
Throughout the year we celebrate our employees with events and company-wide paid breaks. We offer unlimited PTO and sick time and recognize individuals for 7 years of employment with a paid sabbatical.
ABOUT US
Epic Games spans across 19 countries with 55 studios and 4,500+ employees globally. For over 25 years, we've been making award-winning games and engine technology that empowers others to make visually stunning games and 3D content that bring environments to life like never before. Epic's award-winning Unreal Engine technology not only provides game developers the ability to build high-fidelity, interactive experiences for PC, console, mobile, and VR, it is also a tool being embraced by content creators across a variety of industries such as media and entertainment, automotive, and architectural design. As we continue to build our Engine technology and develop remarkable games, we strive to build teams of world-class talent.
Like what you hear? Come be a part of something Epic!
Epic Games deeply values diverse teams and an inclusive work culture, and we are proud to be an Equal Opportunity employer. Learn more about our Equal Employment Opportunity (EEO) Policy here.
Note to Recruitment Agencies: Epic does not accept any unsolicited resumes or approaches from any unauthorized third party (including recruitment or placement agencies) (i.e., a third party with whom we do not have a negotiated and validly executed agreement). We will not pay any fees to any unauthorized third party. Further details on these matters can be found here.