特效美术师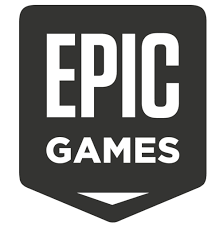 Epic Games
Huangpu, Shanghai, China
Posted on Monday, June 26, 2023
WHAT MAKES US EPIC?
At the core of Epic's success are talented, passionate people. Epic prides itself on creating a collaborative, welcoming, and creative environment. Whether it's building award-winning games or crafting engine technology that enables others to make visually stunning interactive experiences, we're always innovating.
Being Epic means being a part of a team that continually strives to do right by our community and users. We're constantly innovating to raise the bar of engine and game development.
艺术
我们的工作
我们卓越的全球特效、角色和概念设计师团队致力于创新和激发灵感,助力您充分发挥自身的艺术才华。
我们对您的期望
Epic 正在寻找一位经验丰富的特效美术师加入我们的《堡垒之夜》(Fortnite) 工作团队。我们期望求职者对戏剧性效果具有敏锐的感知力,并了解如何在实时粒子编辑器中再现此类效果。求职者应首先具备良好的团队协作精神,同时也要有自我激励和自主工作的能力。
如果您对重量、时间、运动具有敏锐的洞察力,并且在材料和逻辑方面表现出卓越的技术才能,我们随时欢迎您加入我们,在我们的游戏中尽情发挥才能,完成出色的特效制作。
岗位职责
将令人惊叹的效果融入游戏生命,为游戏带来出众的效果。
创建视觉效果所需的所有艺术内容,包括特效概念、原始和最终特效。
落实从写实到风格化的一系列视觉效果风格。
任职要求
必须有令人信服的短片/作品集,以展示引擎内实时渲染的特效效果。
对现实世界对象和视觉特效的时间、动画和运动具有敏锐的洞察力,能够将令人惊叹的特效融入游戏生命。
能够创作特效所需的所有艺术内容。有蓝图脚本编写经验者优先。
具备次要领域中的相关能力,如建模、蒙皮、动画或灯光。
在游戏行业内有已发布的作品。
熟悉虚幻引擎 4/虚幻引擎 5 美术流程。
具备使用多个平台的经验,了解平台各自的内存和性能限制,以及资源优化方式。
如果您有想要分享的作品集/短片/网站,请在您的简历中添加超链接,或将其添加为附件,随求职申请一并提交。
EPIC 工作 + EPIC 福利待遇 = EPIC 生活
除任何法定福利要求外,我们还支付与公司福利计划相关的 100% 保险费,包括(在适用情况下)为福利计划所涵盖的员工及家属支付保险费。我们目前提供的福利待遇包括私人医疗保险、牙科保险、视力保险、重大疾病保险、人寿保险和意外身亡及残疾 (AD&D) 保险。此外,我们还通过 Modern Health 提供完善健全的心理健康计划,为员工及家属提供免费的治疗和指导。
ABOUT US
Epic Games spans across 19 countries with 55 studios and 4,500+ employees globally. For over 25 years, we've been making award-winning games and engine technology that empowers others to make visually stunning games and 3D content that bring environments to life like never before. Epic's award-winning Unreal Engine technology not only provides game developers the ability to build high-fidelity, interactive experiences for PC, console, mobile, and VR, it is also a tool being embraced by content creators across a variety of industries such as media and entertainment, automotive, and architectural design. As we continue to build our Engine technology and develop remarkable games, we strive to build teams of world-class talent.
Like what you hear? Come be a part of something Epic!
Epic Games deeply values diverse teams and an inclusive work culture, and we are proud to be an Equal Opportunity employer. Learn more about our Equal Employment Opportunity (EEO) Policy here.
Note to Recruitment Agencies: Epic does not accept any unsolicited resumes or approaches from any unauthorized third party (including recruitment or placement agencies) (i.e., a third party with whom we do not have a negotiated and validly executed agreement). We will not pay any fees to any unauthorized third party. Further details on these matters can be found here.