QA Engineering Specialist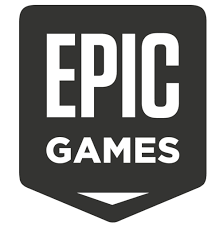 Epic Games
Quality Assurance
Clark, NJ, USA
Posted on Wednesday, September 6, 2023
WHAT MAKES US EPIC?
At the core of Epic's success are talented, passionate people. Epic prides itself on creating a collaborative, welcoming, and creative environment. Whether it's building award-winning games or crafting engine technology that enables others to make visually stunning interactive experiences, we're always innovating.
Being Epic means being a part of a team that continually strives to do right by our community and users. We're constantly innovating to raise the bar of engine and game development.
QUALITY ASSURANCE
What We Do
The Quality Assurance team owns the testing process, risk management, and quality evaluation of all products and functions across Epic. Our team works closely with developers and production to ensure the best possible user experience for our community and customers.
What You'll Do
We're looking for a QA Engineering Specialist with the responsibility of guiding quality and contributing to the automation and tool creation for our Fortnite Battle Pass and Quests space. In this role, you will work closely with developers, product owners, and QA professionals to collect and meet necessary quality criteria on the Engagement team supporting Fortnite Battle Royale Battle Pass and Quests. The Fortnite Battle Royale Engagement team is responsible for creating an engaging experience through the implementation of battle pass, quests across storyline, seasonal events, special IP collaborations, cosmetics and much more. The role will cover quality of the BattlePass system, quest implementation, their reward distribution, and giving qualitative feedback to help find the fun in Fortnite. This role will also focus on working directly with designers and production to identify and report risk for your assigned features, ensure adequate coverage, work with internal and external test teams to execute on your test plans, and deliver a great player experience.. As a QA Engineering Specialist you will leverage your quality assurance, data analysis, and technical skills to drive appropriate testing techniques early on in development through release cycles and beyond.
In this role, you will
Work with product owners, developers and QA management to define acceptance criteria, identify risks, and plan testing coverage for upcoming quests and quest features
Contribute automated test cases within a framework or tooling to assist in testing efforts
Assist SDETs and Engineers to investigate and design proposals for automated solutions
Responsible for feature level test planning and test case execution of individual features
Conduct whitebox, greybox, and functional testing as well as guide technical testing including performance tests, defect exploration and verifications
Generate analysis of outstanding defect load and recommend new areas of testing and areas to prioritize for fixes
Escalate quality concerns deemed unsolvable with given constraints and proactively manage incoming defects and work autonomously on highest value tasks
What we're looking for
Ability to adapt and respond to an ever changing landscape
2+ years of experience in scripting (Python, C++, UE Blueprints, etc.)
Working knowledge of relational databases, cloud computing technologies and CI/CD tools
Technical understanding of web, mobile, XR, or game technologies, including automation, functional, qualitative, and performance against consistently iterative development
Past experience testing frontend and backend services, console and mobile platforms, and creating detailed test plans and test cases for them
Experience using tools such as Charles, Postman, RestAssured, and other testing tools to help facilitate troubleshooting and testing
Problem-solving experience especially in technical environments utilizing debugging tools to investigate and report on results (eg. Visual Studio, Chrome Debug tools, Firebug, etc.)
Ability to prioritize and work independently, as well as mentor in a team environment
Experience with cross-platform or cross-browser testing
This role is open to multiple locations (including WA).
Pay Transparency Information
The expected annual base pay range(s) for this position are detailed below. Each base pay range is relevant only for individuals who are residents of or will be expected to work within the specified locale. Compensation varies based on a variety of factors, which include (but aren't limited to) things such as skills and competencies, qualifications, knowledge, and experience. In addition to base pay, most employees are eligible to participate in Epic's generous benefit plans and discretionary incentive programs (subject to the terms of those plans or programs).
Washington Base Pay Range
ABOUT US
Epic Games spans across 19 countries with 55 studios and 4,500+ employees globally. For over 25 years, we've been making award-winning games and engine technology that empowers others to make visually stunning games and 3D content that bring environments to life like never before. Epic's award-winning Unreal Engine technology not only provides game developers the ability to build high-fidelity, interactive experiences for PC, console, mobile, and VR, it is also a tool being embraced by content creators across a variety of industries such as media and entertainment, automotive, and architectural design. As we continue to build our Engine technology and develop remarkable games, we strive to build teams of world-class talent.
Like what you hear? Come be a part of something Epic!
Epic Games deeply values diverse teams and an inclusive work culture, and we are proud to be an Equal Opportunity employer. Learn more about our Equal Employment Opportunity (EEO) Policy here.
Note to Recruitment Agencies: Epic does not accept any unsolicited resumes or approaches from any unauthorized third party (including recruitment or placement agencies) (i.e., a third party with whom we do not have a negotiated and validly executed agreement). We will not pay any fees to any unauthorized third party. Further details on these matters can be found here.