Lead AI Programmer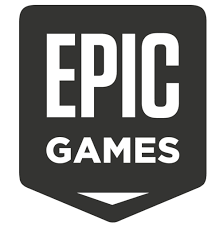 Epic Games
Software Engineering, Data Science
Montreal, QC, Canada
Posted on Monday, September 25, 2023
WHAT MAKES US EPIC?
At the core of Epic's success are talented, passionate people. Epic prides itself on creating a collaborative, welcoming, and creative environment. Whether it's building award-winning games or crafting engine technology that enables others to make visually stunning interactive experiences, we're always innovating.
Being Epic means being a part of a team that continually strives to do right by our community and users. We're constantly innovating to raise the bar of engine and game development.
PROGRAMMING - UNREAL ENGINE
What We Do
Unreal-powered projects have been on the bleeding edge of real-time entertainment for over 20 years. Our team of programming experts are always innovating to improve the tools and technology that empower content developers worldwide.
What You'll Do
We're looking for a Lead AI Engine Programmer to lead a team who will build the systems that Unreal Engine customers build their games on. You and your team will improve and support existing AI tools, such as Behavior Trees, Perception, EQS, StateTree, Mass Framework, Smart Objects and Navigation while pushing the vision for new systems. You should have experience leading a team of programmers and setting them up for success.
In this role, you will
Lead, architect and guide gameplay system development to help Unreal Engine grow to fit the needs of current and future games and applications.

Scope and prioritize work in close collaboration with the team, making trade-offs when they're appropriate, while maintaining long term feature roadmaps that align with Unreal Engine goals.

Work closely with other teams, leads and production across different projects to align feature work to help everyone succeed.

Work with artists, animators, and designers to understand their needs when designing and developing engine systems.

Optimize memory and performance, and fix common problems in systems that have to scale from high-end to mobile systems.

Be the go-to expert resource for supporting AI systems in internal projects such as Fortnite, and answer questions from external Unreal Engine customers.

Foster the career development of a team of senior developers.
What we're looking for
Excellent leadership skills, including mentorship, planning technical roadmaps, making trade-offs, and prioritization, as well as managing senior developers.

Excellent C++ skills, with a familiarity of scripting systems like Blueprint, Lua, Python, etc.

Experience in a broad range of programming areas on shipping games or real-time visualization systems, with special attention given to low-level code and deep optimization.

Well-versed in software programming principles, especially API design.

Experience in a cross-disciplinary development environment, with excellent cross-discipline communication skills. You should be able to communicate and explain trade-offs to non-programmers.

Familiarity with an existing game engine with an understanding of game engine and editor concepts.

Familiarity with development tools and profiling on modern systems, including PC, console, and mobile.

Experience developing in a large codebase at a fast pace, making trade-offs between usability, performance, and power.
EPIC JOB + EPIC BENEFITS = EPIC LIFE
We pay 100% for benefits for both employees and dependents and offer coverage for supplemental medical, dental, vision, critical illness, telemedicine, Life and AD&D, long term disability insurance as well as weekly indemnity (short term disability) and a retirement savings plan with a competitive employer match. In addition to the EAP (employee assistance program), we also offer a robust mental well-being program through Modern Health, which provides free therapy and coaching for employees & dependents.
ABOUT US
Epic Games spans across 19 countries with 55 studios and 4,500+ employees globally. For over 25 years, we've been making award-winning games and engine technology that empowers others to make visually stunning games and 3D content that bring environments to life like never before. Epic's award-winning Unreal Engine technology not only provides game developers the ability to build high-fidelity, interactive experiences for PC, console, mobile, and VR, it is also a tool being embraced by content creators across a variety of industries such as media and entertainment, automotive, and architectural design. As we continue to build our Engine technology and develop remarkable games, we strive to build teams of world-class talent.
Like what you hear? Come be a part of something Epic!
Epic Games deeply values diverse teams and an inclusive work culture, and we are proud to be an Equal Opportunity employer. Learn more about our Equal Employment Opportunity (EEO) Policy here.
Note to Recruitment Agencies: Epic does not accept any unsolicited resumes or approaches from any unauthorized third party (including recruitment or placement agencies) (i.e., a third party with whom we do not have a negotiated and validly executed agreement). We will not pay any fees to any unauthorized third party. Further details on these matters can be found here.