UI Artist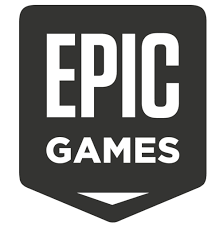 Epic Games
Design
Cary, NC, USA
Posted on Thursday, November 2, 2023
WHAT MAKES US EPIC?
At the core of Epic's success are talented, passionate people. Epic prides itself on creating a collaborative, welcoming, and creative environment. Whether it's building award-winning games or crafting engine technology that enables others to make visually stunning interactive experiences, we're always innovating.
Being Epic means being a part of a team that continually strives to do right by our community and users. We're constantly innovating to raise the bar of engine and game development.
UI Art
What We Do
We design customer and user-focused experiences that are fresh and innovative, while problem solving by anticipating user behavior and hurdles. We solve the most complex of problems and address them with simple, intuitive, and useful solutions.
What You'll Do
Epic is looking for passionate UI Artists to join our team working on a new game in the Epic ecosystem. In this position, you will collaborate with UX designers to design features and UX/UI systems by generating high fidelity mockups, prototypes, design systems, and style guides. You will assist the UI Technical Designers and UI Engineers to build out the designs into rapid prototypes and shippable UI to players.

In this role, you will have the ability to take wireframes and bring them to life while improving the UX with visuals. You will also implement final art in Unreal Editor using UMG, animations, materials, etc. The ideal candidate will be able to apply our current art style while also helping to push and define it.
In this role, you will
Execute to a high craft quality bar, work autonomously and tackle medium to complex features.
Contribute to the success of the Product team by designing and implementing complex UI features.
Design and Implement medium to complex flows, screens and components at a high quality bar with minimal oversight.
Contribute to the growth of the UI Artists within my Product Team through feedback and mentorship.
Support UX/UI Leads & Directors with scoping and estimation of your work.
Actively seek out and facilitate collaboration with partners within my Product Team.
Assist in levelling up the entire Product Team.
Apply the product and discipline goals, culture, and work life balance in my day-to-day work.
Work autonomously and require minimal oversight.
What we're looking for
5+ years of experience designing and implementing AAA game UI.
Experience with Figma, the Adobe Suite or other prototyping software.
A strong portfolio of work showcasing your work and insight into your process.
Talented Visual Designer with experience in design systems & component libraries.
Experience with UI Art implementation, in Unreal Engine(UMG) or equivalent game engine.
Experience with building UI materials & shaders for game engines, or equivalent 3d packages and FX tools.
Experience with motion design & UI animation, preferably for games or interaction design.
Ability to see features through to completion and rapidly modify design as information changes.
Passion for making and playing games and have a strong sense of player empathy.
Collaborative, team player with experience working in Agile environments and on multi-disciplinary teams.
If you have a portfolio/reel/website you'd like to share, please hyperlink it to your resume, or submit it as an attachment with your application.
EPIC JOB + EPIC BENEFITS = EPIC LIFE
Our intent is to cover all things that are medically necessary and improve the quality of life. We pay 100% of the premiums for both you and your dependents. Our coverage includes Medical, Dental, a Vision HRA, Long Term Disability, Life Insurance & a 401k with competitive match. We also offer a robust mental well-being program through Modern Health, which provides free therapy and coaching for employees & dependents.
Throughout the year we celebrate our employees with events and company-wide paid breaks. We offer unlimited PTO and sick time and recognize individuals for 7 years of employment with a paid sabbatical.
ABOUT US
Epic Games spans across 19 countries with 55 studios and 4,500+ employees globally. For over 25 years, we've been making award-winning games and engine technology that empowers others to make visually stunning games and 3D content that bring environments to life like never before. Epic's award-winning Unreal Engine technology not only provides game developers the ability to build high-fidelity, interactive experiences for PC, console, mobile, and VR, it is also a tool being embraced by content creators across a variety of industries such as media and entertainment, automotive, and architectural design. As we continue to build our Engine technology and develop remarkable games, we strive to build teams of world-class talent.
Like what you hear? Come be a part of something Epic!
Epic Games deeply values diverse teams and an inclusive work culture, and we are proud to be an Equal Opportunity employer. Learn more about our Equal Employment Opportunity (EEO) Policy here.
Note to Recruitment Agencies: Epic does not accept any unsolicited resumes or approaches from any unauthorized third party (including recruitment or placement agencies) (i.e., a third party with whom we do not have a negotiated and validly executed agreement). We will not pay any fees to any unauthorized third party. Further details on these matters can be found here.