Quest Design Intern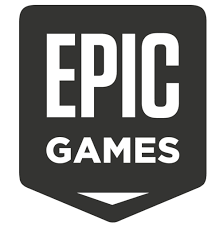 Epic Games
Design
Cary, NC, USA
Posted on Tuesday, November 7, 2023
WHAT MAKES US EPIC?
At the core of Epic's success are talented, passionate people. Epic prides itself on creating a collaborative, welcoming, and creative environment. Whether it's building award-winning games or crafting engine technology that enables others to make visually stunning interactive experiences, we're always innovating.
Being Epic means being a part of a team that continually strives to do right by our community and users. We're constantly innovating to raise the bar of engine and game development.
Quest Design Intern
Epic Games is on the lookout for dynamic interns to join our dev teams in 2024. Whether you work on Fortnite, Unreal Engine, or any of our other games, products, and services, you'll join a team that's pushing the limits of interactive entertainment.
Our Interns are given challenging projects throughout the work term and are provided with a meaningful experience with high expectations for performance. If you want to build something Epic, this is the opportunity for you!
DESIGN
What We Do
Put your design skills to work at a cutting-edge company that challenges the norm. From character and level design to competitive gameplay and system design, help shape the future of interactive entertainment at Epic.
What You'll Do
Epic Games is looking for a Quest Design Intern to join our team working on Fortnite. In this role, you'll be part of a team of designers in working to create quest content that supports a variety of systems, modes, and playstyles. Quest Design Interns at Epic work with a cross-discipline development team responsible for engaging players with goals that enrich their experience and tie in to broader forms of progression. You'll go on some adventures with your internship Quests here at Epic!
In this role, you will
Collaborate to craft goals for players that build their exposure, experience, and mastery of new and existing game mechanics all while immersing them in the world of Fortnite.
Build content that fulfills key player engagement metrics and supports broad systematic framework needs.
Actively participate in design discussions, and process feedback to identify the strongest path forward.
Participate in collaborative and iterative prototyping, both paper-based and in-game.
Attend playtests, provide feedback, and help identify practical solutions to problems.
Work closely with production to identify, prioritize, and evaluate design work.
What we're looking for
Experience as a game designer working on quest style content or goal-based progression systems.
Familiarity with the GaaS (Games as a Service) model and how it impacts approach to design.
Passion for games with a wide breadth of game knowledge.
Demonstrated talent for empathizing with players and a deep understanding of player motivations, forms of play, and the effects of goal setting on play.
Strong interest in BR and multiplayer games with an understanding of what makes them work.
Solution-oriented problem solver who can react quickly to changing project needs and drive to decisions.
You're user-focused, passionate, scrappy, solutions-focused, and innovative. These traits equal success at Epic and influence everything we do.
A portfolio/reel/website is required with application. Please hyperlink it to your resume, or submit it as an attachment with your application.
This internship has a flexible start date in 2024. Recruitment will be ongoing until teams find an ideal match. Applicants must be legally authorized to work in the posting location for the duration of the internship. For more information about Epic's Early Career Program, visit epicgames.com/earlycareers.
This is going to be Epic!
ABOUT US
Epic Games spans across 19 countries with 55 studios and 4,500+ employees globally. For over 25 years, we've been making award-winning games and engine technology that empowers others to make visually stunning games and 3D content that bring environments to life like never before. Epic's award-winning Unreal Engine technology not only provides game developers the ability to build high-fidelity, interactive experiences for PC, console, mobile, and VR, it is also a tool being embraced by content creators across a variety of industries such as media and entertainment, automotive, and architectural design. As we continue to build our Engine technology and develop remarkable games, we strive to build teams of world-class talent.
Like what you hear? Come be a part of something Epic!
Epic Games deeply values diverse teams and an inclusive work culture, and we are proud to be an Equal Opportunity employer. Learn more about our Equal Employment Opportunity (EEO) Policy here.
Note to Recruitment Agencies: Epic does not accept any unsolicited resumes or approaches from any unauthorized third party (including recruitment or placement agencies) (i.e., a third party with whom we do not have a negotiated and validly executed agreement). We will not pay any fees to any unauthorized third party. Further details on these matters can be found here.