Technical Director, Social EcoSystem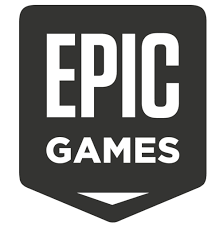 Epic Games
IT
Bellevue, WA, USA
Posted on Friday, November 10, 2023
WHAT MAKES US EPIC?
At the core of Epic's success are talented, passionate people. Epic prides itself on creating a collaborative, welcoming, and creative environment. Whether it's building award-winning games or crafting engine technology that enables others to make visually stunning interactive experiences, we're always innovating.
Being Epic means being a part of a team that continually strives to do right by our community and users. We're constantly innovating to raise the bar of engine and game development.
SOCIAL ECOSYSTEM
What We Do
Social Ecosystem is the Epic organization that owns the answers to three questions: Who are our players? How are they organized? and What can they do together? These areas of concern cover responsibilities including account management, parties, voice chat, child safety, in-game social overlay, stewardship of personal data, and more. Our platform is designed to be used by developers within and beyond the walls of the Epic ecosystem, and supports exciting titles like Fortnite, Rocket League, and Fall Guys.
What You'll Do
Epic Games is looking for a Technical Director, Social Ecosystem for our office in Bellevue, WA, to help deliver free cross-platform game services for all developers. Will build critical features such as account management, authentication, security, social graph, chat, parties, in-game Web overlay, and many of Epic's future mobile investments.
In this role, you will
Provide technical leadership of all Social Ecosystem teams in creating and operating online systems and solutions spanning backend services, Web and mobile apps, and native client integrations.
Be accountable for technical design and architecture within Social Ecosystem, together with technical leads drive the process of making technical choices allowing implementation of robust, highly scalable online solutions.
Provide deep knowledge and drive best practices within Epic and across the broader technical community around industry standards, including scalability, resiliency, security and compliance.
Definition, delivery, and ongoing improvement of SLAs for online services environment including both front and backend applications - system health and monitoring, reporting and response, on-call resolution.
Mentoring, leading by example and influence - coach team members and work to level up the technical ability of your team.
Hold a high bar for your own performance actively contributing to your team's codebase, technical artifacts and documentation.
Partner with stakeholders and the technical community to establish clear priorities and define expectations which translate to the scope of work the team can effectively deliver on.
Provide ongoing, transparent communication focused on expectations fostering trust with technical community, internal stakeholders and external partners.
Oversee the work product of 8-10 technical leads, 80-100 full-time employees and contractors.
What we're looking for
Education: Bachelor's degree in Intelligent Systems Engineering, Software Engineering or closely related degree, or its foreign equivalent.
SCRUM Master Certification required
Experience: Five (5) years software engineering experience developing online systems including both front and backend applications with object-oriented programming languages, and with ALL the following:
Technical leadership of distributed agile teams delivering online solutions at scale leveraging industry best practices, standards and data governance compliance.
Coaching and mentoring of junior engineers and peers.
Building account/identity and social-related systems.
Managing system health, monitoring, and troubleshooting for distributed online solutions.
Hands-on development of applications with persistent connections (XMPP and WebSocket server-side events).
Building asynchronous, non-blocking online services.
Creating Web applications compatible with modern browsers using HTML, CSS and JS Core.
Developing real time mobile applications on Android and iOS platforms relying on OS-level push mechanism for server-side driven updates.
Working with Java, Scala, C++, JavaScript, and Bash.
Documenting technical design, communication protocols and API contracts using UML diagrams, Swagger (or OpenAPI) specs.
Load, unit and contract testing on various levels of online systems.
Profiling and fine tuning of JVM-based applications.
And
Five (5) years of experience with ALL of the following tools/systems:
AWS cloud components and tools.
Distributed event streaming systems: RabbitMQ, Apache Kafka and AWS SNS/SQS.
Relational DBs: PostgreSQL, MySQL
NoSQL DBs: MongoDB, AWS Dynamo (or Cassandra), Redis, Memcached
Search Engines: Elasticsearch (or Apache Solr).
CI & CD: Jenkins CI, TeamCity.
Build & Deploy: Docker, Linux, Terraform, Ansible, Kubernetes
VCS: Git, Perforce
Note: This position requires travel 2-5 times a year in the US and internationally for up to 10 days per trip, visiting other Epic Games studios and vendor offices for working discussions, technical design sessions, and spread team management.
Washington Base Pay Range
ABOUT US
Epic Games spans across 19 countries with 55 studios and 4,500+ employees globally. For over 25 years, we've been making award-winning games and engine technology that empowers others to make visually stunning games and 3D content that bring environments to life like never before. Epic's award-winning Unreal Engine technology not only provides game developers the ability to build high-fidelity, interactive experiences for PC, console, mobile, and VR, it is also a tool being embraced by content creators across a variety of industries such as media and entertainment, automotive, and architectural design. As we continue to build our Engine technology and develop remarkable games, we strive to build teams of world-class talent.
Like what you hear? Come be a part of something Epic!
Epic Games deeply values diverse teams and an inclusive work culture, and we are proud to be an Equal Opportunity employer. Learn more about our Equal Employment Opportunity (EEO) Policy here.
Note to Recruitment Agencies: Epic does not accept any unsolicited resumes or approaches from any unauthorized third party (including recruitment or placement agencies) (i.e., a third party with whom we do not have a negotiated and validly executed agreement). We will not pay any fees to any unauthorized third party. Further details on these matters can be found here.