Senior Counsel, Privacy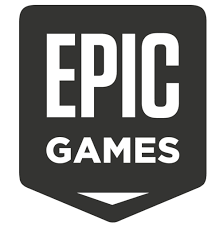 Epic Games
Legal
Cary, NC, USA
Posted on Saturday, November 18, 2023
WHAT MAKES US EPIC?
At the core of Epic's success are talented, passionate people. Epic prides itself on creating a collaborative, welcoming, and creative environment. Whether it's building award-winning games or crafting engine technology that enables others to make visually stunning interactive experiences, we're always innovating.
Being Epic means being a part of a team that continually strives to do right by our community and users. We're constantly innovating to raise the bar of engine and game development.
LEGAL
What We Do
Epic's multi-specialized team of attorneys and legal professionals, partner across our organization to provide legal solutions, as well as, consult and inform on the products we build and games we develop.
What You'll Do
You'll join our in-house Legal-Privacy team and provide world-class legal support to a dynamic, ambitious, and fast-paced video game and software development company. You'll leverage your strong initiative, sound judgment, and subject matter expertise to work independently in a creative and disruptive industry. You'll collaborate extensively with cross-functional stakeholders to help pragmatically navigate novel and complex privacy challenges in innovative ways.
In this role, you will
Provide strategic advice to practically manage global privacy and security risks while supporting business needs and innovation.
Evangelize a privacy-focused culture throughout the company.
Collaborate cross-functionally with product, engineering, and other stakeholders to review new or changing features and uses of information to facilitate compliance with privacy laws and company policies.
Develop and maintain policies, procedures, and guidelines to communicate compliance requirements and best practices to internal and external stakeholders.
Monitor and proactively communicate relevant legislative developments to appropriate stakeholders.
Draft a wide range of legal agreements relating to privacy and security.
Conduct privacy assessments and internal training exercises.
Manage and interact with external counsel, including as primary contact for multiple regional relationships and matters.
Perform due diligence and support integration matters in connection with corporate transactions.
What we're looking for
Licensed in good standing to practice law.
5+ years' relevant experience (in-house experience at a fast-paced technology company preferred).
Hands-on experience providing practical and actionable legal guidance regarding risks and obligations under global privacy frameworks (e.g., GDPR, CCPA, COPPA, the ICO's Age Appropriate Design Code of Conduct).
Highly internally-motivated, with a strong capability to effectively drive and manage competing priorities as an individual contributor and/or as part of cross-functional initiatives.
Passionate, detail-oriented, and a critical-thinking mindset that enables you to thrive when faced with complex and novel legal issues requiring creative solutions.
Confidence in being a primary point of contact for a wide range of internal stakeholders on a variety of substantive data protection issues.
Strong written and verbal communications skills, sound judgment, and excellent multi-tasking and time management abilities.
A quick and flexible learner. You are intellectually curious, open-minded, adaptable, highly practical, comfortable with ambiguity, and truly motivated by dynamic change.
An ambitious mindset that enables you to successfully work independently with little guidance, but also collaboratively with a diverse array of stakeholders. You are pragmatic and exercise sound judgment under ambiguous circumstances, but are also able to identify and escalate key issues when warranted.
Embody and demonstrate Epic's principles: Do the Right Thing, Get Things Done, and Own the Outcome.
EPIC JOB + EPIC BENEFITS = EPIC LIFE
Our intent is to cover all things that are medically necessary and improve the quality of life. We pay 100% of the premiums for both you and your dependents. Our coverage includes Medical, Dental, a Vision HRA, Long Term Disability, Life Insurance & a 401k with competitive match. We also offer a robust mental well-being program through Modern Health, which provides free therapy and coaching for employees & dependents. Throughout the year we celebrate our employees with events and company-wide paid breaks. We offer unlimited PTO and sick time and recognize individuals for 7 years of employment with a paid sabbatical.
ABOUT US
Epic Games spans across 19 countries with 55 studios and 4,500+ employees globally. For over 25 years, we've been making award-winning games and engine technology that empowers others to make visually stunning games and 3D content that bring environments to life like never before. Epic's award-winning Unreal Engine technology not only provides game developers the ability to build high-fidelity, interactive experiences for PC, console, mobile, and VR, it is also a tool being embraced by content creators across a variety of industries such as media and entertainment, automotive, and architectural design. As we continue to build our Engine technology and develop remarkable games, we strive to build teams of world-class talent.
Like what you hear? Come be a part of something Epic!
Epic Games deeply values diverse teams and an inclusive work culture, and we are proud to be an Equal Opportunity employer. Learn more about our Equal Employment Opportunity (EEO) Policy here.
Note to Recruitment Agencies: Epic does not accept any unsolicited resumes or approaches from any unauthorized third party (including recruitment or placement agencies) (i.e., a third party with whom we do not have a negotiated and validly executed agreement). We will not pay any fees to any unauthorized third party. Further details on these matters can be found here.