Programmeur de systèmes de jeu principal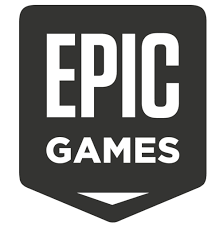 Epic Games
Montreal, QC, Canada
Posted on Tuesday, November 21, 2023
WHAT MAKES US EPIC?
At the core of Epic's success are talented, passionate people. Epic prides itself on creating a collaborative, welcoming, and creative environment. Whether it's building award-winning games or crafting engine technology that enables others to make visually stunning interactive experiences, we're always innovating.
Being Epic means being a part of a team that continually strives to do right by our community and users. We're constantly innovating to raise the bar of engine and game development.
Programmeur de systèmes de jeu principal
Ce que vous ferez
L'équipe Expression des joueurs de Fortnite est chargée de fournir à nos joueurs une incroyable diversité d'apparences et de styles leur permettant d'afficher leur personnalité et leurs intérêts. À titre de programmeur principal de cette équipe, vous repousserez les limites de la personnalisation et du choix des joueurs dans l'écosystème de Fortnite, qu'il s'agisse de personnages, de voitures ou d'expériences entièrement nouvelles.
Ce dont vous serez responsable
Prendre en charge l'architecture, la planification et la mise en œuvre de nouveaux systèmes de jeu tout en optimisant et en corrigeant les failles dans les systèmes existants.
Être un joueur d'équipe, apprendre de ses pairs et améliorer les processus existants dans le cadre des activités quotidiennes.
Établir des relations avec les équipes proches de l'équipe de développement, notamment celles chargées de l'art, de la performance, de la technologie d'animation et de l'automatisation.
Favoriser l'excellence technique d'un jeu en temps réel sur diverses plateformes.
Écrire du code robuste et facile à maintenir, en gardant à l'esprit l'extensibilité.
Soutenir l'expérience des joueurs, préserver et améliorer la bibliothèque d'éléments cosmétiques que les joueurs ont acquis.
Ce que nous recherchons
Compétences poussées en programmation C++.
Expérience en conception et en développement de systèmes robustes.
Une passion pour les jeux vidéo ainsi qu'une volonté de se concentrer sur les domaines visuels, mais liés à la jouabilité.
Candidat manifestant de l'initiative, avec une bonne éthique de travail et la capacité d'effectuer ses tâches de façon autonome.
Excellentes compétences en communication, capacité à travailler au sein d'une équipe répartie sur plusieurs territoires et à transcender les barrières au sein de l'équipe.
Expérience de développement avec Unreal Engine un atout (mais non requise).
Advantages
Nous payons l'entièreté des primes (100 %) associées aux avantages sociaux, tant pour les employés que pour les personnes à charge, et proposons une couverture supplémentaire pour les soins médicaux, dentaires et de la vue, les maladies graves, la télémédecine, l'assurance-vie, l'assurance en cas de décès ou de mutilation par accident et l'assurance invalidité de longue durée. Nous offrons également une indemnité hebdomadaire (invalidité de courte durée) et un régime d'épargne-retraite avec cotisation concurrentielle de la part de l'employeur. En plus du programme d'aide aux employés, nous proposons un programme étoffé de bien-être mental par l'entremise de Modern Health, un organisme qui fournit gratuitement des services de thérapie et d'encadrement aux employés et aux personnes à charge.
ABOUT US
Epic Games spans across 19 countries with 55 studios and 4,500+ employees globally. For over 25 years, we've been making award-winning games and engine technology that empowers others to make visually stunning games and 3D content that bring environments to life like never before. Epic's award-winning Unreal Engine technology not only provides game developers the ability to build high-fidelity, interactive experiences for PC, console, mobile, and VR, it is also a tool being embraced by content creators across a variety of industries such as media and entertainment, automotive, and architectural design. As we continue to build our Engine technology and develop remarkable games, we strive to build teams of world-class talent.
Like what you hear? Come be a part of something Epic!
Epic Games deeply values diverse teams and an inclusive work culture, and we are proud to be an Equal Opportunity employer. Learn more about our Equal Employment Opportunity (EEO) Policy here.
Note to Recruitment Agencies: Epic does not accept any unsolicited resumes or approaches from any unauthorized third party (including recruitment or placement agencies) (i.e., a third party with whom we do not have a negotiated and validly executed agreement). We will not pay any fees to any unauthorized third party. Further details on these matters can be found here.