Customer Support Lead (APAC)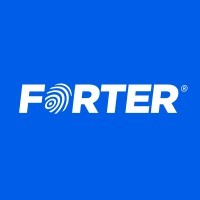 Forter
Customer Service
Singapore
Posted on Friday, February 17, 2023
About the role:
As the first line of defense for Forter's customers in the APAC region, you will actively manage and resolve customer inbound tickets in accordance with our world class SLAs. As the voice of the customer, you will work with internal teams to identify and develop solutions that automate and improve the client's experience.
In addition, you will be responsible for standardizing documentation, training clients on platform best practices, procedures as well as troubleshooting and escalating responsibilities.
This role requires a strong mix of customer service plus excellent troubleshooting and problem solving skills.
Why should you join us?
This is a crucial role for Forter's Support team, being the first POC in the APAC region. Our client base is growing across APAC - this role will be influential in supporting our new and existing clients to get the most out of Forter's platform.
What you'll be doing:
Become a trusted subject matter expert on the Forter product, find creative solutions for our customers to succeed and serve as the first point of contact

Help APAC customers get the most out Forter's platform and enable them to become power users of the product and fill in any gaps in their product knowledge

Develop and execute short-term solutions to resolve complex client issues

Collaborate and organize both customer personnel and in-house resources to troubleshoot and resolve issues working with our Engineering teams to identify and report bugs

Contribute to internal documentation and assist teammates in understanding and handling technical issues

Recognize and identify opportunities for continuous improvement and proactively proposing and implementing these solutions

Identify and share customer trends and product feedback to improve the customer experience and drive further retention.

Managing the lifecycle of an escalated incident including, but not limited to, acting as the single point of contact, incident intake, impact analysis, internal stakeholder coordination & communication and escalation closure

Building strong working relationships with key stakeholders across Customer Success, Engineering and Product focused on fostering efficient collaboration and driving down resolution times

Developing, implementing and coordinating key escalation processes such as incident reviews, post mortems, trend analysis and other key continuous improvement activities

Driving and managing incident review meetings focused on critical / major escalations with Engineering and Product leads

Project management of service delivery initiatives to improve and mature related support processes and functions, where relevant
Who are you?
5+ years of customer service/support, incident management and/or escalation management experience in fast paced software/technology environments

Fluency in English and Mandarin is essential

Exceptional judgement regarding escalation management and incident resolution as well as the ability to make timely decisions from both business and technical standpoints

Proven ability to cultivate strong working relationships cross-functionally to drive effective teamwork and communication

Experience working with relevant tooling including ticketing systems such as Salesforce, Zendesk, JIRA, Asana, PagerDuty

Demonstrated ability to communicate customer issues in a meaningful way to both technical and business audiences at various levels of seniority

Demonstrated project management experience with an ability to influence stakeholders to achieve desired outcomes

Experience troubleshooting tech issues and relaying information in an digestible way to customers required

Experience and understanding of APIs, Python, SQL Scripting and/or JavaScript

Attention to detail, excellent organizational skills, superior time management
Benefits:
Competitive salary and quarterly company bonus

Private health insurance, including vision and dental coverage

Stock options

Generous PTO policy

Half day Fridays, every Friday

Work from home allowance
About us:
Digital commerce is built on trust. At every point along the eCommerce journey, businesses must make a critical decision: Can I trust this customer? Answering this simple question accurately and instantly is powerful—it can accelerate revenue growth and strengthen a company's connection with its customers. How do we do it? Forter was founded on the insight that it's not about what is being purchased, nor where— but who is behind the interaction.
The Forter Decision Engine finds patterns across more than one billion identities in our dataset. We isolate fraudsters and protect customers—ensuring everyone gets the experience they deserve. Given that trust is central to how we operate, Forter is very much driven by a defined set of values. We attract remarkable talent and have retention and engagement levels that are well above benchmarks. We're meticulous about strengthening our culture as we grow and ensuring this is an environment where people can have outsized impact.
Trust is backed by data – Forter is a recipient of over 10 workplace and innovation awards, including:
Life as a Forterian:
We are a team of over 500 Forterians spread across 3 different continents. Since 2013, we've raised $525 million from investors such as Tiger Global, Bessemer, Sequoia Capital, March Capital and Salesforce Ventures. We're on a mission to bring trust to global digital commerce so that companies like Nordstrom, Priceline, Instacart and ASOS can block fraud, drive revenue and improve customer experience.
At Forter, we believe unique people create unique ideas, and valuable experience comes in many forms. So, even if your background doesn't match everything we have listed in the job description, we still encourage you to apply and tell us why your skills and values could be an asset to us. By welcoming different perspectives, we grow together as humans and as a company.
Forter is an Equal Employment Opportunity employer that will consider all qualified applicants, regardless of race, color, religion, gender, sexual orientation, marital status, gender identity or expression, national origin, genetics, age, disability status, protected veteran status, or any other characteristic protected by applicable law.