Staff Software Engineer, Observability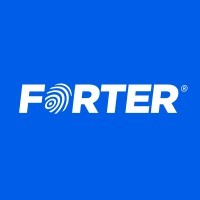 Forter
Software Engineering
London, UK
Posted on Wednesday, March 8, 2023
About us:
About us:
Digital commerce is built on trust. At every point along the eCommerce journey, businesses must make a critical decision: Can I trust this customer? Answering this simple question accurately and instantly is powerful—it can accelerate revenue growth and strengthen a company's connection with its customers. How do we do it? Forter was founded on the insight that it's not about what is being purchased, nor where— but who is behind the interaction.
The Forter Decision Engine finds patterns across more than one billion identities in our dataset. We isolate fraudsters and protect customers—ensuring everyone gets the experience they deserve. Given that trust is central to how we operate, Forter is very much driven by a defined set of values. We attract remarkable talent and have retention and engagement levels that are well above benchmarks. We're meticulous about strengthening our culture as we grow and ensuring this is an environment where people can have outsized impact.
Trust is backed by data – Forter is a recipient of over 10 workplace and innovation awards, including:
About the role:
The Observability team's mission is to enable Forter's engineering teams to monitor their services with minimal friction and to reduce mean-time-to-recovery for their services, because every second that Forter's services are down costs money for our customers and frustrates countless online shoppers.
How do you make a monitoring system that scales with event counts that double yearly? What kind of alerts should services have out of the box? How can we automate the monitoring and alerting tools for our engineers? How do we get engineers closer to root causes faster? These are the kinds of questions and challenges we tackle on a daily basis, because we believe that developer experience matters, and we are constantly looking to find better ways of doing things at Forter.
If you're wondering what this mission looks like in more concrete, daily form, here are some examples:
Take our monitoring & alerts system to the next level, by showing the customer teams the value of new observability tools and help them adopt the new observability stack

Improve our ELK logging platform to be able to retain logs for longer periods of time, improve performance metrics such as query latency and optimise the cost of retaining large volume of data

Find suitable logging solutions that can serve us efficiently at very high volumes and provide best user experience

Help customer teams adopt Honeycomb as the tracing tool to correlate incidents with other dimensions (e.g. deployments, IO/CPU spikes in other areas etc.) and reduce Mean Time to Repair
What you'll be doing:
Design, build and maintain the core observability, monitoring and alerts infrastructure used by all of Forter's engineering teams

Be a critical part in migrating customer teams to a state of the art monitoring solutions such as Prometheus and Honeycomb

Help manage a multi-cloud, geo-distributed, high throughput system with an SLA of 99.999% availability

Lead hands-on, complex development efforts while working closely with teammates and other individual contributors at Forter

Brainstorm features with technical product managers and your peers and guide decisions based on your knowledge of the codebase and past experience

Mentor other engineers to support their growth and development
What you'll need:
Extensive experience working with observability stack - such as metrics, logs and tracing solutions with exposure across different tools and vendors (i.e., some of: ELK, Prometheus, Grafana, Datadog, Honeycomb, Splunk, Newrelic, Logz etc) and alerting systems (Pagerduty)

Experience working or building monitoring systems deployed across multiple, geographically distributed regions

Experience with platforms that helps around maintaining observability stack such as Kubernetes(k8s), Terraform, Chef, Jenkins

Hands-on experience managing and scaling data stores (ideally 100s TB, 100Ks/sec throughput) and pipelines such as Kafka, Logstash, ElasticSearch, Mysql, etc.

Extensive experience working with public clouds (i.e. AWS, GCP, Azure)

Good to have: Experience with tooling or instrumentation using Open Telemetry (OTLP)
Life as a Forterian:
We are a team of over 500 Forterians spread across 3 different continents. Since 2013, we've raised $525 million from investors such as Tiger Global, Bessemer, Sequoia Capital, March Capital and Salesforce Ventures. We're on a mission to bring trust to global digital commerce so that companies like Nordstrom, Priceline, Instacart and ASOS can block fraud, drive revenue and improve customer experience.
At Forter, we believe unique people create unique ideas, and valuable experience comes in many forms. So, even if your background doesn't match everything we have listed in the job description, we still encourage you to apply and tell us why your skills and values could be an asset to us. By welcoming different perspectives, we grow together as humans and as a company.
Forter is an Equal Employment Opportunity employer that will consider all qualified applicants, regardless of race, color, religion, gender, sexual orientation, marital status, gender identity or expression, national origin, genetics, age, disability status, protected veteran status, or any other characteristic protected by applicable law.
Benefits:
Competitive salary and quarterly company bonus
Private health insurance, including vision and dental coverage
Stock options
Generous PTO policy
Half day Fridays, every Friday
Work from home allowance