Global Head of Sales Strategy and Operations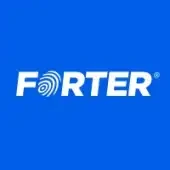 Forter
Sales & Business Development, Operations
New York, NY, USA
Posted on Wednesday, May 17, 2023
About the role:
Forter is looking for a Head of Sales Strategy & Operations to own global revenue operations and strategic alignment across our GTM teams. Reporting to our Chief Revenue Officer, the ideal candidate thrives in a growth culture that values strategic communication, teamwork, and results. This position requires extensive enterprise B2B SaaS experience, strong analytical, organizational and problem-solving skills, as well as the ability to build best practices within our team. You will develop an excellent communication framework and partnership across the GTM teams, organizational functions, and executive leaders while guiding and influencing larger, cross-divisional teams in order to achieve strategic and operational initiatives.
What you'll be doing:
Drive continual improvements in our bookings forecast and pipeline management processes, including operating cadence and overall format

Develop a data-driven, probability-weighted bookings forecast for the business

Provide regular check-ins with Sales Managers/Sales Reps and cross-functional teams to determine how sales opportunities are tracking against the plan, highlighting best practices and calling out risk

Boost sales productivity by refining customer segmentation/territory management, simplifying the sales process, and identifying pain points at every stage of the sales funnel

Track and analyze KPIs for growth, win/loss rates, upsells, renewals, quota attainment, and identify individual performance areas for improvement

Lead our deal desk to achieve bigger, better and faster deal execution, including RFP support and best practices for enablement and strategic deal execution

Manage sales contracts, track customers and coordinate cross-functional activities across departments. Challenge and update legacy policies and procedures that complicate quote, order, invoice, credit, commissions, and revenue processing

Partner with our Chief Financial Officer (CFO) and FP&A team to build a billings forecast and commission plan that fits within our operating plan. Creatively explore incentives that drive the desired behavior and product mix

Partner with senior sales leadership to identify opportunities to simplify the sales process through optimization and automation (demand generation, deal management, relationship mapping, account planning)

Support SPIFF programs by updating performance, reporting and communication to participants to drive success

Ability to size up TAM opportunities and identify go-to-market strategies and opportunities to optimize resource efficiency

Collaborate with Sales leadership, Legal, and Accounting to enter new global sales territories

Routinely track sales rep productivity metrics and identify ways to drive higher participation rates (refine hiring profiles, onboarding processes, ongoing enablement and tools)

Assess pipeline generation strategies and tools to continually evolve with an ever changing market

Participate directly in the preparation and execution of global all-hands, quarterly business reviews, management offsites and board meetings
Who are you?
You have 10+ years experience in a dynamic software (SaaS) business with high growth (30%+ y/y)

Experience & success partnering with sales driving a disruptive and largely outbound GTM

Demonstrated high and equally balanced IQ and EQ with high adaptability

Successful track record of leading high-performing sales ops teams of ~10+

Collaborative team player who builds strong cross-functional relationships

Thoughtful leader who enjoys coaching, mentoring and building

Data-driven, curious, and operationally excellent with strong communication and presentation skills

An appreciation and commitment to the Forter IMPACT values
Benefits:
Competitive salary

Matching 401K Plan

Comprehensive and generous health insurance, including vision and dental coverage Stock options

Generous PTO policy

Half day Fridays
Salary Range: $170,000 - $279,000 annually + bonus + equity + benefits
The referenced salary range is based on the Company's good faith belief at the time of posting. Actual compensation may vary based on factors such as geographic location, work experience, market conditions, and skill level.
About us:
Digital commerce is built on trust. At every point along the eCommerce journey, businesses must make a critical decision: Can I trust this customer? Answering this simple question accurately and instantly is powerful—it can accelerate revenue growth and strengthen a company's connection with its customers. How do we do it? Forter was founded on the insight that it's not about what is being purchased, nor where— but who is behind the interaction.
The Forter Decision Engine finds patterns across more than one billion identities in our dataset. We isolate fraudsters and protect customers—ensuring everyone gets the experience they deserve. Given that trust is central to how we operate, Forter is very much driven by a defined set of values. We attract remarkable talent and have retention and engagement levels that are well above benchmarks. We're meticulous about strengthening our culture as we grow and ensuring this is an environment where people can have outsized impact.
Trust is backed by data – Forter is a recipient of over 10 workplace and innovation awards, including:
Life as a Forterian:
We are a team of over 500 Forterians spread across 3 different continents. Since 2013, we've raised $525 million from investors such as Tiger Global, Bessemer, Sequoia Capital, March Capital and Salesforce Ventures. We're on a mission to bring trust to global digital commerce so that companies like Nordstrom, Priceline, Instacart and ASOS can block fraud, drive revenue and improve customer experience.
At Forter, we believe unique people create unique ideas, and valuable experience comes in many forms. So, even if your background doesn't match everything we have listed in the job description, we still encourage you to apply and tell us why your skills and values could be an asset to us. By welcoming different perspectives, we grow together as humans and as a company.
Forter is an Equal Employment Opportunity employer that will consider all qualified applicants, regardless of race, color, religion, gender, sexual orientation, marital status, gender identity or expression, national origin, genetics, age, disability status, protected veteran status, or any other characteristic protected by applicable law.
*Forter does not accept agency resumes. Please do not forward resumes to Forter (or any related) jobs alias or directly to any Forter employees. Forter will not be responsible for any fees related to unsolicited resumes.