Staff Engineer, Identity Group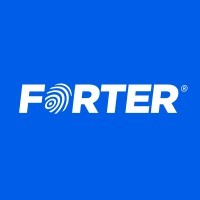 Forter
Tel Aviv-Yafo, Israel
Posted on Wednesday, May 17, 2023
About the role:
The Identity Group stands at the core of Forter's competitive edge in the market. The group is in charge of creating the engine that identifies clients and gauges the risk for the actions they are trying to perform. Due to its criticality, Forter's identity engine is a focal point from both a business and a technical perspective. That centrality means that we are always looking for new ways to make the engine faster, easier to modify, with higher throughput and more accurate.
We are looking for a highly experienced Staff Engineer to lead the research capabilities aspect of the group. The role involves diving deep into the realm of the fraud analysts to understand their needs, applying Product Thinking (outcomes vs output), and maintaining the area's engineering investment roadmap. The role requires deep technical mastery since it requires understanding all of the critical parts of the system, and being able to modify/refactor/extend them. To be successful, the person in the role will have to build effective working relationships with analysts, and to deeply understand research work. The role requires an ability to work independently, to be innovative and to master the art of ROI reasoning.
Why should you join us?
You want to be part of developing a highly critical system with an emphasis on availability, latency and cost

You are looking for a position that allows you to innovate and think outside the box

You are looking for a tech lead position that lets you own the roadmap of engineering investment in your area

You are passionate about complex issues involving data, development and software delivery

You are opinionated about what is the correct way to perform work, and you are looking for an opportunity to build a vision around your view
What you'll be doing:
Design, build and maintain tools that allow various research capabilities for identity analysts

Own the research capability roadmap and work independently and proactively with clients to maintain it

Create a vision for the research capabilities area. Work to gain acceptance and buy-in for you vision

Identify pain points in the work process and figure out how to tackle them

Investigate and resolve issues relating to big data handling. From data integrity and availability to performance - and everything in the middle

Build effective communication channels with the clients to deeply understand their needs and to be able to assist them
Who are you?
10+ years of professional experience as a SW engineer

5+ years of proven experience in designing and building large-scale production systems

Mastery of Python and/or Java and/or Kotlin, including low level (profiling, solving dependency issues, production debugging, etc)

Experience working in production with various databases or data stores such as Elasticsearch, Redis, MySQL, Couchbase, MongoDB, Cassandra, DynamoDB, etc.

Good communication skills, verbal and written (very important)
It'd be really cool if you also:
Professional / academic / recreational experience with data research, statistics, etc

Experience building and maintaining near real-time applications in production

Previous experience as a tech leader, product manager or team lead
About us:
Digital commerce is built on trust. At every point along the eCommerce journey, businesses must make a critical decision: Can I trust this customer? Answering this simple question accurately and instantly is powerful—it can accelerate revenue growth and strengthen a company's connection with its customers. How do we do it? Forter was founded on the insight that it's not about what is being purchased, nor where— but who is behind the interaction.
The Forter Decision Engine finds patterns across more than one billion identities in our dataset. We isolate fraudsters and protect customers—ensuring everyone gets the experience they deserve. Given that trust is central to how we operate, Forter is very much driven by a defined set of values. We attract remarkable talent and have retention and engagement levels that are well above benchmarks. We're meticulous about strengthening our culture as we grow and ensuring this is an environment where people can have outsized impact.
Trust is backed by data – Forter is a recipient of over 10 workplace and innovation awards, including:
Life as a Forterian:
We are a team of over 500 Forterians spread across 3 different continents. Since 2013, we've raised $525 million from investors such as Tiger Global, Bessemer, Sequoia Capital, March Capital and Salesforce Ventures. We're on a mission to bring trust to global digital commerce so that companies like Nordstrom, Priceline, Instacart and ASOS can block fraud, drive revenue and improve customer experience.
At Forter, we believe unique people create unique ideas, and valuable experience comes in many forms. So, even if your background doesn't match everything we have listed in the job description, we still encourage you to apply and tell us why your skills and values could be an asset to us. By welcoming different perspectives, we grow together as humans and as a company.
Forter is an Equal Employment Opportunity employer that will consider all qualified applicants, regardless of race, color, religion, gender, sexual orientation, marital status, gender identity or expression, national origin, genetics, age, disability status, protected veteran status, or any other characteristic protected by applicable law.