Support Specialist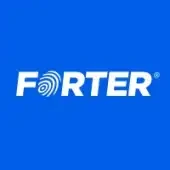 Forter
Customer Service
Singapore
Posted on Thursday, August 31, 2023
About the role:
As the first line of defence for Forter's customers, you will actively manage and resolve client inbound tickets in accordance with our world class SLAs. As the voice of the client, you will work with internal teams to identify and develop solutions that automate and improve the client's experience. In addition, you will be responsible for standardizing documentation, training customers on platform best practices, procedures as well as troubleshooting and escalating responsibilities. This role requires a strong mix of customer service plus excellent troubleshooting and problem-solving skills, in addition to fluent Mandarin and English language skills.
What you'll be doing:
Be the primary point of contact for driving customer success

Support our customers and partners in their efforts to use Forter's products successfully

Collaborate and organize both customer personnel and in-house resources to troubleshoot and resolve issues

Perform customer on-boarding, health checks, and proactively alert customers of any impending issues

Conduct quarterly business reviews for top accounts

Collect customer feedback and work with Product Management to preemptively solve product issues

Document interactions, paths to resolution, and successes for both customers and internal audiences

Develop materials and presentations for executive level training and reporting

Perform strategic analysis of customer portfolios for clients

Set follow-up actions and provide regular updates on the status of active issues to all stakeholders

Continuously manage customer issues and satisfaction
What you'll need:
Mandarin and English language proficiency are essential for this role

2-3 years of B2B experience in customer support with a technical product

Experience working with relevant tooling including ticketing systems such as Salesforce, Zendesk, JIRA, Asana, PagerDuty, is highly beneficial

Experience and understanding of working in an API environment, and familiar with JavaScript

Excellent written and verbal communication skills, with the ability to break down a complex technology or problem in an a way that is easy to understand

Strong interpersonal skills and a passion for consistently providing a great customer experience

Experience troubleshooting tech issues and efficiently relaying information to necessary stakeholders

Experience balancing multiple tasks and customer needs simultaneously

Strong attention to detail, excellent organizational skills, and superior time management skills
Benefits:
Competitive salary and quarterly company bonus

Private health insurance, including vision and dental coverage

Stock options

Generous PTO policy

Half day Fridays, every Friday

Home office allowance
About us:
Digital commerce is built on trust. At every point along the eCommerce journey, businesses must make a critical decision: Can I trust this customer? Answering this simple question accurately and instantly is powerful—it can accelerate revenue growth and strengthen a company's connection with its customers. How do we do it? Forter was founded on the insight that it's not about what is being purchased, nor where— but who is behind the interaction.
The Forter Decision Engine finds patterns across more than one billion identities in our dataset. We isolate fraudsters and protect customers—ensuring everyone gets the experience they deserve. Given that trust is central to how we operate, Forter is very much driven by a defined set of values. We attract remarkable talent and have retention and engagement levels that are well above benchmarks. We're meticulous about strengthening our culture as we grow and ensuring this is an environment where people can have outsized impact.
Trust is backed by data – Forter is a recipient of over 10 workplace and innovation awards, including:
Life as a Forterian:
We are a team of over 500 Forterians spread across 3 different continents. Since 2013, we've raised $525 million from investors such as Tiger Global, Bessemer, Sequoia Capital, March Capital and Salesforce Ventures. We're on a mission to bring trust to global digital commerce so that companies like Nordstrom, Priceline, Instacart and ASOS can block fraud, drive revenue and improve customer experience.
At Forter, we believe unique people create unique ideas, and valuable experience comes in many forms. So, even if your background doesn't match everything we have listed in the job description, we still encourage you to apply and tell us why your skills and values could be an asset to us. By welcoming different perspectives, we grow together as humans and as a company.
Forter is an Equal Employment Opportunity employer that will consider all qualified applicants, regardless of race, color, religion, gender, sexual orientation, marital status, gender identity or expression, national origin, genetics, age, disability status, protected veteran status, or any other characteristic protected by applicable law.
*Forter does not accept agency resumes. Please do not forward resumes to Forter (or any related) jobs alias or directly to any Forter employees. Forter will not be responsible for any fees related to unsolicited resumes.