Senior Data Scientist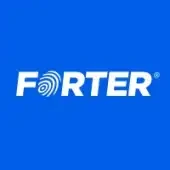 Forter
Data Science
Tel Aviv-Yafo, Israel
Posted on Wednesday, October 4, 2023
About the role:
We are looking for exceptional hands-on data science, machine learning and algorithms researchers. Our data science group builds well-crafted machine learning systems which are at the core of Forter's unique position to prevent online fraud. At Forter you will have the opportunity to analyze complex non-stationary data, innovate, acquire and demonstrate a wide range of skill and expertise in machine learning, while maintaining a focus on delivering systems to production and making an impact. If you possess strong analytical ability and the know-how to translate your ideas into reality, we would like to have the chance to talk to you.
What you'll be doing:
Research and develop innovative machine learning projects up to deployment in production.
Solve complex, unique data science problems that do not have an off-the-shelf solution. Dive deep into complex and multi-dimensional data sets to identify patterns, anomalies, and potential fraud indicators.
Stay ahead of the curve by understanding the latest adversarial techniques fraudsters use.
Work closely with domain experts and researchers to integrate domain-specific knowledge into our fraud detection models. Collaborate on research projects to explore new approaches and technologies.
Employ a wide range of techniques from data science, machine learning, statistics, probability, algorithms, and whatever is necessary to solve the most crucial problems Forter is facing.
What you'll need:
At least 5 years experience working with machine learning, data science, statistical or probabilistic modeling
An academic degree in Mathematics, Computer Science, Statistics, Engineering, Physics, or other related discipline, with a GPA of 90+
Proficiency working in Python or another general-purpose programming language
A proven history of achieving excellence, taking ownership, and making meaningful impact
Enjoy solving difficult problems, and great at it
Love working with other people, collaborating, and sharing ideas
Advanced academic degree - an advantage
If you think you are up to the job but are unsure whether you meet the technical requirements, we would very much like to hear from you.
About us:
Digital commerce is built on trust. At every point along the eCommerce journey, businesses must make a critical decision: Can I trust this customer? Answering this simple question accurately and instantly is powerful—it can accelerate revenue growth and strengthen a company's connection with its customers. How do we do it? Forter was founded on the insight that it's not about what is being purchased, nor where— but who is behind the interaction.
The Forter Decision Engine finds patterns across more than one billion identities in our dataset. We isolate fraudsters and protect customers—ensuring everyone gets the experience they deserve. Given that trust is central to how we operate, Forter is very much driven by a defined set of values. We attract remarkable talent and have retention and engagement levels that are well above benchmarks. We're meticulous about strengthening our culture as we grow and ensuring this is an environment where people can have outsized impact.
Trust is backed by data – Forter is a recipient of over 10 workplace and innovation awards, including:
Life as a Forterian:
We are a team of over 500 Forterians spread across 3 different continents. Since 2013, we've raised $525 million from investors such as Tiger Global, Bessemer, Sequoia Capital, March Capital and Salesforce Ventures. We're on a mission to bring trust to global digital commerce so that companies like Nordstrom, Priceline, Instacart and ASOS can block fraud, drive revenue and improve customer experience.
At Forter, we believe unique people create unique ideas, and valuable experience comes in many forms. So, even if your background doesn't match everything we have listed in the job description, we still encourage you to apply and tell us why your skills and values could be an asset to us. By welcoming different perspectives, we grow together as humans and as a company.
Forter is an Equal Employment Opportunity employer that will consider all qualified applicants, regardless of race, color, religion, gender, sexual orientation, marital status, gender identity or expression, national origin, genetics, age, disability status, protected veteran status, or any other characteristic protected by applicable law.