Cloud Security Architect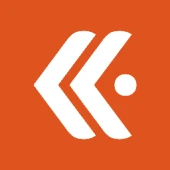 Kentik
IT
Europe · Remote
Posted on Monday, September 25, 2023
Who we are
Kentik is the network observability company. Our platform is a must-have for the network front line, whether digital business, corporate IT, or service provider. Network professionals turn to the Kentik Network Observability Cloud to plan, run, and fix any network, relying on our infinite granularity, AI-driven insights, and insanely fast search.
Kentik makes sense of network, cloud, host, and container flow, Internet routing, performance tests, and network metrics. We show network pros what they need to know about their network performance, health, and security to make their business-critical services shine. Networks power the world's most valuable companies, and those companies trust Kentik. Market leaders like IBM, Box, and Zoom rely on Kentik for network observability. Visit us at kentik.com and follow us at @kentikinc.
What we do
Kentik is looking for a highly motivated Cloud Security Architect to support our growing team and help bring the Kentik solution to market. This role will report directly to the Field CTO. This is an excellent opportunity to join one of Kentik's most important technical teams. This candidate will work with some of the best and brightest engineers in the industry, and develop your skills within one of the most innovative companies in the networking space. Architects at Kentik have the opportunity to help shape our product strategy and enable a broad set of use cases by working directly with our prospects and customers.
If you have a proven track record in a fast-growth revenue-driven organization, this is a great opportunity and we want to talk to you. The ideal candidate not only has a strong technical background with a focus in cloud and security, but also has a proven ability to engage with the industry and provide thought leadership.
What you'll do
Work in partnership with business development and technical alliances team to provide technical validation of joint solutions
Engage with customers to identify trends and themes, and provide valuable feedback to the product team
Partner with account team to support our largest customers, share new features and product roadmap, and help customers unlock the value of the Kentik platform
Assist channel team in recruiting new channel partners to help Kentik bring our product to market
Attend trade shows, conferences, customer meetings and industry meetups
Be an ambassador of the Kentik brand through public speaking engagements, blogs, podcasts, and webinars
Provide thought leadership to the industry in alignment with Kentik's strategy and roadmap
What you'll bring
Studies have shown that some candidates tend to apply to jobs only if they meet 100% of the qualifications. We encourage you to apply if you meet most of the criteria - even if you don't match all of the qualifications, your skills and experience could be valuable in this role!
Preferred location of UK, Germany, or Ireland
7+ years of relevant technical / commercial experience
3+ years in a technical sales overlay role
Strong verbal and written communication skills with ability to share previous content
Proven track record of supporting opportunities in partnership with value added resellers
Ability to conduct technical conversations with prospects ranging from staff-level engineers and architects to senior executives
Experience securing application workloads running in a public cloud environment and working with 3rd party cloud security vendors
Hands on experience with Cloud Service Providers (CSP): AWS, Azure, GCP
Strong understanding of CSP logging methodologies
Proficiency with cloud identity, access, certificates and keys
Knowledge of security risk assessments and security frameworks
Proficiency working with APIs, Linux, Python, Ansible, Terraform, Docker, and K8s
Comprehensive knowledge and awareness of industry competition, solutions, technologies, and product offerings
Strong understanding of network and application protocols (e.g. DNS, BGP, Netflow, TCP/IP, HTTP) and their use for infrastructure design and operations
Willingness to travel globally as needed
Nice to have:
Previous work experience selling to network engineers and architects as a subject matter expert
Proficiency in a Western or Central European language
Background or product interest in security, performance, monitoring, and/or infrastructure space
Direct experience with one or more network observability suites (e.g. Kentik, Arbor/Netscout, SolarWinds, ManageEngine, Splunk, Nagios, Dynatrace, Catchpoint, etc.)
Experience working in a SaaS environment
Experience working in a pre-IPO startup environment
Come work with us
The true meaning of Kentik is visibility. We're committed to making sure everyone feels empowered to use their voice, has a sense of belonging, and is represented at Kentik.
We don't look for individuals who fit the culture, but those who will continue to add to the culture.
We encourage everyone to apply, especially those individuals who are underrepresented in the industry: people of color, LGBTQI+ community, women, individuals with disabilities (both seen and unseen), veterans, and people of any age or family status.
Come as you are!
You will be working at a fast-growing, well-funded startup alongside industry thought leaders and network aficionados as we build the future of observability and set the high bar for how network operations and digital businesses should run. With a competitive salary and amazing benefits on top of the meaningful and challenging projects you'll take on, we're sure you'll enjoy joining the Kentik team.
#li-remote