Staff Product Designer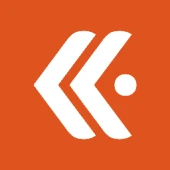 Kentik
Product, Design
Remote · United States
Posted on Saturday, November 18, 2023
Who we are
Kentik is the network observability company. Our platform is a must-have for the network front line, whether digital business, corporate IT, or service provider. Network professionals turn to the Kentik Network Observability Cloud to plan, run, and fix any network, relying on our infinite granularity, AI-driven insights, and insanely fast search.
Kentik makes sense of network, cloud, host, and container flow, Internet routing, performance tests, and network metrics. We show network pros what they need to know about their network performance, health, and security to make their business-critical services shine. Networks power the world's most valuable companies, and those companies trust Kentik. Market leaders like IBM, Box, and Zoom rely on Kentik for network observability. Visit us at kentik.com and follow us at @kentikinc.
What we do
Kentik is seeking a talented Product Designer to join our team and lead on our network observability platform. As an authority in the industry, Kentik's success is rooted in our commitment to delivering innovative user experiences that enable effective navigation of vast amounts of infrastructure telemetry data. In this role, you will work closely with a Product Manager, forming a collaborative tandem that drives the creation of compelling features and actionable insights.
Your primary responsibility will be to lead the design efforts on our Core line of Network Observability products peered with the leading product manager. This will involve interviewing customers, understanding their requirements, and translating them into visually appealing and intuitive designs. Your passion for observability and infrastructure analytics will push the boundaries of what is possible, ensuring our product remains at the forefront of the industry.
What you'll do
Gather and review requirements from Product Managers and customers to inform the product design process, identifying pain points and designing solutions - growing your own Kentik product sense and contributing it back to Product Managers
Lead and contribute to drive strategic UX initiatives across the entire product portfolio to strengthen Kentik's leadership in Network Observability
Take a holistic approach to improve Kentik's UX, contributing to its overall accessibility and usability
Effectively present and articulate design choices to various stakeholders, including Product Management, Engineering Management, customers, and executives
Continuously improve the feature elaboration and delivery process, providing support materials to customers, Product Managers, and the Engineering team
Produce UI artifacts using appropriate tools based on the design exercise, such as high-to-low-resolution mockups, visual designs, and feature intent
Collaborate within the Product Design team to constantly improve our processes, efficiency and workflows towards Product and Engineering teams
What you'll bring
Studies have shown that some candidates tend to apply to jobs only if they meet 100% of the qualifications. We encourage you to apply if you meet most of the criteria - even if you don't match all of the qualifications, your skills and experience could be valuable in this role!
Demonstrated curiosity and/or experience in observability/infrastructure analytics or monitoring, with a willingness to learn complex technical concepts and present them with simple UX
Strong prototyping skills, capable of quickly iterating and adjusting designs to achieve consensus
Familiarity with Network Infrastructure Analytics, infrastructure monitoring and/or Networking
Analytical and structured mindset, capable of asking the right questions, digging into user data, and making design choices that benefit our user base
Passion for enterprise SaaS offerings, particularly data-heavy products with complex visualizations, and the ability to evaluate competitors in the market
Process improvement mindset, with a bias to action
Not afraid to challenge the status quo
Ability to thrive in a fast-paced, autonomous environment
Nice to haves:
Practical experience in Frontend Engineering, with proficiency in Node/React being highly advantageous
Experience with Data Analytics tools and platforms, including data visualization over large datasets
Understanding of transforming complex domain-specific workflows into intuitive UI/UX

What we offer
Kentik is a fully remote company that operates globally. We seek professionals that will help us thrive as an organization, and in turn, to broaden and enhance your career. We're very thorough in the interview process to understand your skills and how they will relate to your successful growth here at Kentik. Our compensation philosophy encompasses a fair program for all in order to attract, engage and retain talented individuals who will drive our business and wow our customers.
The compensation range for this position is: $157,000 - $213,000. This range reflects the low and high end of the U.S. compensation range Kentik reasonably and generally expects to pay the hired candidate in this role. The actual compensation offered may be lower or higher than the stated range depending on various factors, including but not limited to:
Experience with the skill sets required for success

Demonstrated competencies and potential

A geographic market-based approach
In addition to a great career opportunity, Kentik offers stellar benefits for our employees, which include:
100% of premiums are paid by company for health, vision and dental coverage for you and your dependents

Additionally, an annual Health Reimbursement Account (HRA) of $3,000 for an individual or $4,500 for a family

Paid family & medical leave

Open PTO, a quarterly Wellness Day, and a minimum of 10 paid holidays

401(k) retirement account

Home office reimbursement

Stock options
Note: Benefits are as listed for all US full-time employees. For compensation, international applicants will be treated equitably in relation to the laws applicable within the countries in which we operate.
Come work with us
The true meaning of Kentik is visibility. We're committed to making sure everyone feels empowered to use their voice, has a sense of belonging, and is represented at Kentik.
We don't look for individuals who fit the culture, but those who will continue to add to the culture.
We encourage everyone to apply, especially those individuals who are underrepresented in the industry: people of color, LGBTQI+ community, women, individuals with disabilities (both seen and unseen), veterans, and people of any age or family status.
Come as you are!
You will be working at a fast-growing, well-funded startup alongside industry thought leaders and network aficionados as we build the future of observability and set the high bar for how network operations and digital businesses should run. With a competitive salary and amazing benefits on top of the meaningful and challenging projects you'll take on, we're sure you'll enjoy joining the Kentik team.
#li-remote