Vice President of Product Design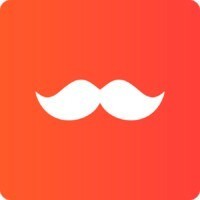 Rappi
Product, Design
Multiple locations
Posted on Friday, September 22, 2023
Hey, it's time for you to join us showing the world we are the company that is changing paradigms, where we revolutionize the hours, minutes and seconds!
Do you want to know why Rappi?
⭐️ WE SEE OPPORTUNITIES where others see problems
⭐️ WE SEE CLOSE where others see distance
⭐️ WE SEE ADRENALINE where others see pressure.
Join a team where we are all capable of EVERYTHING, where we all have the same opportunities, regardless of gender, race, sexual orientation, religion, nationality, age, disability, training or experience.
Did you like what you have read so far? Find out how you will deliver magic together with us through your Rappi mission 🧡
Check out how it will impact our ecosystem:
As Vice President of Product Design you are responsible for every aspect of user experience and design of Rappi. Reporting to the Chief Product Officer, you collaborate with other senior leaders to develop an end-to-end vision and strategy for the product. You bring a strong systems orientation, and you use it to create design that is consistent, simple, and innovative.
You will hire and grow exceptional talent to build the most creative, efficient, and impactful product and content design organization in Latin America. You're a pragmatic, creative design thinker who isn't afraid to be hands-on when needed. You are constantly driven to balance the needs of Rappi's customers, partners, and couriers. You use research and data across your design process, and iterate quickly to drive Rappi's mission.
Alongside Product and Engineering Leadership, you are responsible for defining the product design vision and strategy, setting standards for design excellence, fostering a culture of innovation, and driving the execution of design projects from concept to delivery.
As part of Rappi, you will be responsible for:
Lead the product design organization, including content design/UX writing, developing and inspiring the entire organization.

Drive the highest standards for quality and impact, and develop a structure and design process that meets those standards while moving fast.

Build close collaborations with senior leadership across the organization, especially product, engineering, company founders, and other senior executives.

Hire outstanding talent, effectively manage and grow the individuals on your team, and build the best product and content design organization in Latin America.

Jump in to contribute your own design expertise as needed while also effectively collaborating, delegating, and setting expectations for the whole team.

Own Rappi's design culture and vision, actively foster it both internally and externally.

Take ownership of the design org's goals and its impact on business performance and Rappi's mission.

Regularly contribute to company-wide strategic initiatives.
Good and now, what are the requirements for me to be part of this neon universe?
10+ years of experience leading high performance design teams at scale

Experience working on complex, multi-sided, consumer-facing products

Widely respected for both hands on design skills and ability to coach designers

Strong relationship-building and stakeholder management skills, experience working with founders and C-Level executives

Ability to balance strategic thinking and people management with hands-on, fast-paced execution

Fluent in English and either Spanish or Portuguese

This is a hybrid position in the Americas with preference given to candidates who can regularly work from Rappi's main offices in Buenos Aires, São Paulo, Bogotá, or Mexico City. Global relocation is available.
Worker type:
Regular
Company:
Rappi Technology Chile
For more information check our website https://about.rappi.com/es and check our reviews on Glassdoor https://acortar.link/Eqm07Q
We are waiting for you with great anxiety and sparkle in our eyes to deliver magic together! #Rappi 🧡