Go Backend Developer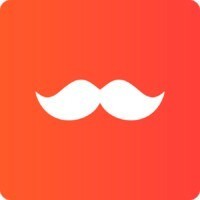 Rappi
Software Engineering
Las Vegas, NV, USA · San Diego, CA, USA · Portland, OR, USA · Sacramento, CA, USA · Phoenix, AZ, USA
Posted on Friday, September 22, 2023
Hey, it's time for you to join us showing the world we are the company that is changing paradigms, where we revolutionize the hours, minutes and seconds!
Do you want to know why Rappi?
⭐️ WE SEE OPPORTUNITIES where others see problems
⭐️ WE SEE CLOSE where others see distance
⭐️ WE SEE ADRENALINE where others see pressure.
Join a team where we are all capable of EVERYTHING, where we all have the same opportunities, regardless of gender, race, sexual orientation, religion, nationality, age, disability, training or experience.
Did you like what you have read so far? Find out how you will deliver magic together with us through your Rappi mission 🧡
Check out how it will impact our ecosystem:
Diseña y desarrolla una arquitectura de alta disponibilidad en Go para una aplicación crítica, garantizando redundancia, escalabilidad y resiliencia en componentes clave, mientras implementas herramientas de automatización y monitorización para mantener la fiabilidad a largo plazo.
As part of Rappi, you will be responsible for:
Diseño de Arquitectura: Colaborar con el equipo para definir una arquitectura resiliente y escalable, contribuyendo con ideas y sugerencias.
Desarrollo en Go: Participar en la escritura de código Go junto con otros miembros del equipo, compartiendo conocimientos y aprendiendo conjuntamente.
Pruebas y Validación: Colaborar con testers en la definición y ejecución de pruebas, analizando resultados en conjunto y aprendiendo de los errores identificados.
Monitorización y Alertas: Participar en la configuración de sistemas de monitorización, colaborando en la identificación de alertas y aprendiendo sobre métricas clave.
Documentación Técnica: Contribuir en la creación de documentación en equipo, simplificando conceptos técnicos y aprendiendo a comunicar de manera clara.
Mantenimiento Continuo: Colaborar en la optimización continua del sistema, compartiendo experiencias y aprendiendo en conjunto para mejorar su eficiencia.
Colaboración Interdisciplinaria: Trabajar con diferentes equipos como desarrollo y seguridad, compartiendo conocimientos y aprendiendo prácticas valiosas.
Formación y Soporte: Brindar y recibir apoyo entre colegas, colaborando en la adquisición de nuevas habilidades y conocimientos según sea necesario.
Good and now, what are the requirements for me to be part of this neon universe?
Experiencia y dominio de Golang creando aplicaciones backend escalables.
Profundo conocimiento de la programación asíncrona y experiencia en el desarrollo de arquitecturas basadas en eventos.
Sólidos conocimientos y experiencia práctica en la integración de sistemas de mensajería como Kafka y SQS.
Sólidos conocimientos en bases de datos, incluidas bases de datos SQL y NoSQL, y experiencia en modelado de datos y optimización de consultas.
Dominio de los sistemas de control de versiones, en particular Git y familiaridad con las metodologías de desarrollo ágill
Worker type:
Intern (Fixed Term) (Trainee)
Company:
Rappi Technology Colombia
For more information check our website https://about.rappi.com/es and check our reviews on Glassdoor https://acortar.link/Eqm07Q
We are waiting for you with great anxiety and sparkle in our eyes to deliver magic together! #Rappi 🧡