Personal Advisor Backup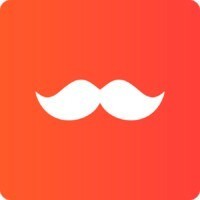 Rappi
Multiple locations
Posted on Friday, September 22, 2023
Hey, it's time for you to join us showing the world we are the company that is changing paradigms, where we revolutionize the hours, minutes and seconds!
Do you want to know why Rappi?
⭐️ WE SEE OPPORTUNITIES where others see problems
⭐️ WE SEE CLOSE where others see distance
⭐️ WE SEE ADRENALINE where others see pressure.
Join a team where we are all capable of EVERYTHING, where we all have the same opportunities, regardless of gender, race, sexual orientation, religion, nationality, age, disability, training or experience.
Did you like what you have read so far? Find out how you will deliver magic together with us through your Rappi mission 🧡
Check out how it will impact our ecosystem:
Brindar un servicio premium a clientes de alto valor a través de chat, email y llamadas (en horarios nocturnos), aumentando su satisfacción y ofreciéndoles el mejor customer experience, potencializando la data para el banco con mayor impacto del futuro.
As part of Rappi, you will be responsible for:
Crear nuevas experiencias para las personas, generando frecuencia de uso y más valor para la empresa

Aumentar la transaccionalidad de los usuarios, diversificando e incrementando el uso de los productos y servicios en la compañía

Es el experto, haciendo posible lo imposible, aporta ideas, liderando proyectos y haciendo que crezca cada vez más la compañía

Analizar y convertir la data de uso para mejorar la experiencia de los clientes en todos los procesos internos.
Good and now, what are the requirements for me to be part of this neon universe?
Ser estudiante, egresado o titulado de carreras como Actuaría, Finanzas, Economía, Mercadotecnia, Administración, Contabilidad o carreras de área físico matemático área administrativa.
Tener disponibilidad de lunes a domingo en horario de 12:00 A.M. (media noche) a 8:00 A.M.

Manejo de bases de datos. Excel intermedio (deseable)

Pasión por la tecnología e innovación, buscando crear una nueva forma de Customer Experience.

Deseo de aprender y crecer en RappiCard (dentro de Customer Experience u otras áreas).
Competencias/Virtudes
Obsesión por la satisfacción del cliente
Pensamiento analítico
Lectura activa
Resolución de problemas
Comunicación efectiva
Empatía
Autonomía
Proactividad
Oferta:
Sueldo base: $12,000 brutos mensuales con contratación directa y prestaciones de ley y superiores.
Bono variable de hasta 33.3%
Vacaciones 15 días el primer año y 20 días al 3er año con 100% de prima vacacional
30 días de aguinaldo
Apoyo económico de internet ($400 mensuales)
Seguro de Vida y Gastos médicos Mayores
Worker type:
Regular
Company:
Tarjetas del Futuro
For more information check our website https://about.rappi.com/es and check our reviews on Glassdoor https://acortar.link/Eqm07Q
We are waiting for you with great anxiety and sparkle in our eyes to deliver magic together! #Rappi 🧡