Auxiliar de Operações - Picker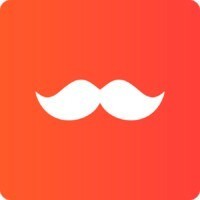 Rappi
Barcelona, Spain · Solna, Sweden · Paris, France · Reading, UK · Province of Modena, Italy · St Petersburg, Russia · Benin · Bordeaux, France · Sofia, Bulgaria · Metropolitan City of Milan, Italy · Tel Aviv-Yafo, Israel · Lisbon, Portugal · Athens, Greece · Prague, Czechia · livingston, uk · Antwerp, Belgium · Warsaw, Poland · Budapest, Hungary · Copenhagen, Denmark · Vienna, Austria · Amsterdam, Netherlands · new cairo city, cairo governorate, egypt · Basel, Switzerland · bellville, cape town, south africa · Istanbul, İstanbul, Turkey · Frankfurt, Germany · Moscow, Russia · Dublin, Ireland · Novosibirsk, Novosibirsk Oblast, Russia · Belgrade, Serbia · Centurion, South Africa · Kiev, Ukraine · Espoo, Finland · Bratislava, Slovakia · Bucharest, Romania
Posted on Friday, September 22, 2023
Hey, it's time for you to join us showing the world we are the company that is changing paradigms, where we revolutionize the hours, minutes and seconds!
Do you want to know why Rappi?
⭐️ WE SEE OPPORTUNITIES where others see problems
⭐️ WE SEE CLOSE where others see distance
⭐️ WE SEE ADRENALINE where others see pressure.
Join a team where we are all capable of EVERYTHING, where we all have the same opportunities, regardless of gender, race, sexual orientation, religion, nationality, age, disability, training or experience.
Did you like what you have read so far? Find out how you will deliver magic together with us through your Rappi mission 🧡
Check out how it will impact our ecosystem:
Como Picker, você será o grande responsável por garantir que as nossas entregas sejam realizadas nos 10 minutos prometidos!
As part of Rappi, you will be responsible for:
💨 Realização dos pedidos garantindo a entrega em 10 minutos sem perca de estoque e com qualidade;
💨 Utilização da embalagem correta;
💨 Execução das contagens para ajustes de estoque;
💨 Seleção do FLV (Frutas, Legumes e verduras), retirando os produtos inadequados e lançando a perda no sistema;
💨 Verificação das validades e atuação conforme processo (ordem PEPS + data para retirada);
💨 Abastecimento das mercadorias nas gôndolas e geladeiras, considerando o o formato em que está;
💨 Manipulação adequada dos produtos.
Good and now, what are the requirements for me to be part of this neon universe?
✅ Escala de trabalho 6x1.
✅ Ensino médio completo.
O que consideramos como desejável:
✅ Experiência ou interesse em trabalhos operacionais;
✅ Dinamismo para atuar em um ambiente ágil;
O que consideramos como diferencial:
✅ Ter atuado em mercados, conveniências, lojas do varejo.
Worker type:
Regular
Company:
Rappi Technology Brazil (Turbo)
For more information check our website https://about.rappi.com/es and check our reviews on Glassdoor https://acortar.link/Eqm07Q
We are waiting for you with great anxiety and sparkle in our eyes to deliver magic together! #Rappi 🧡