Data Engineer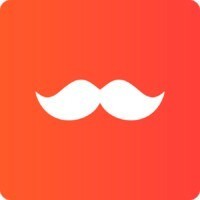 Rappi
Software Engineering, Data Science
Multiple locations
Posted on Friday, October 6, 2023
Hey, it's time for you to join us showing the world we are the company that is changing paradigms, where we revolutionize the hours, minutes and seconds!
Do you want to know why Rappi?
⭐️ WE SEE OPPORTUNITIES where others see problems
⭐️ WE SEE CLOSE where others see distance
⭐️ WE SEE ADRENALINE where others see pressure.
Join a team where we are all capable of EVERYTHING, where we all have the same opportunities, regardless of gender, race, sexual orientation, religion, nationality, age, disability, training or experience.
Did you like what you have read so far? Find out how you will deliver magic together with us through your Rappi mission 🧡
Check out how it will impact our ecosystem:
Construir, mejorar y mantener canalizaciones de datos escalables, utilizando las mejores tecnologías y colaborando con los equipos técnicos y comerciales. Así mismo deberá asegurar la calidad, persistencia y trazabilidad de los datos utilizados en la organización.
As part of Rappi, you will be responsible for:
​Optimizar las herramientas utilizadas por el equipo de operaciones.

Desarrollar automatizaciones y optimizaciones de las actividades del equipo.

Crear pipelines de procesamiento de datos aplicando lógica de negocios, escogiendo niveles de agregación, transformando campos, limpiando y comprobando la calidad de los datos.

Aumentar la eficiencia del equipo haciendo la automatización de procesos utilizando desarrollando herramientas o hacks y continua comunicación con el equipo de producto, ayudando en la construcción de mejores soluciones.

Entender los problemas de negocio y transformarlos en soluciones.
Good and now, what are the requirements for me to be part of this neon universe?
Ingeniería en sistemas computacionales o carrera afín

Inglés nivel avanzado - deseable

Conocimiento de ingeniería de datos: obtención, limpieza, modelado y manejo de grandes volúmenes de información.

Experiencia en programación en: Python, principalmente en librerias: pandas, Matplotlib, Numpy, Requests);

Tiene un dominio avanzado en SQL y se siente cómodo construyendo queries complejas;

Tiene conocimiento en pipelines ELT / ETL (Preferiblemente Airflow);

Tiene experiencia con datos y automatización;

Tiene experiencia utilizando APIs;

Familiaridad con versionamiento Git (bitbucket);

Familiaridad con herramientas de visualización de datos (como PowerBI);

Conocimiento en AWS S3 o su equivalente en otras cloud platforms (deseable);

Priorización y procura dar soluciones creativas para resolver los problemas a corto plazo;

Habilidades de comunicación para relacionarse bien y cooperar con los diferentes stakeholders;

Aprende rápido, proactivo e identifica oportunidades para optimizar procesos e infraestructura.

Habilidades analíticas y de solución de problemas.

Habilidades de comunicación e interpersonales, con capacidad para relacionarse bien y cooperar con los demás de manera efectiva.

Ordenado, Innovador, Creativo, Orientado a resultados
Worker type:
Regular
Company:
Rappi Technology Colombia
For more information check our website https://about.rappi.com/es and check our reviews on Glassdoor https://acortar.link/Eqm07Q
We are waiting for you with great anxiety and sparkle in our eyes to deliver magic together! #Rappi 🧡