Data Customer Experience Director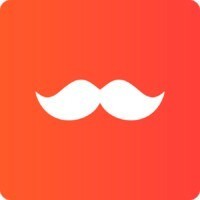 Rappi
Customer Service
Las Vegas, NV, USA · San Diego, CA, USA · Portland, OR, USA · Sacramento, CA, USA · Phoenix, AZ, USA
Posted on Tuesday, October 10, 2023
Hey, it's time for you to join us showing the world we are the company that is changing paradigms, where we revolutionize the hours, minutes and seconds!
Do you want to know why Rappi?
⭐️ WE SEE OPPORTUNITIES where others see problems
⭐️ WE SEE CLOSE where others see distance
⭐️ WE SEE ADRENALINE where others see pressure.
Join a team where we are all capable of EVERYTHING, where we all have the same opportunities, regardless of gender, race, sexual orientation, religion, nationality, age, disability, training or experience.
Did you like what you have read so far? Find out how you will deliver magic together with us through your Rappi mission 🧡
Check out how it will impact our ecosystem:
Rappi, the fastest-growing delivery startup in Latin America, is seeking a seasoned Head of Product to lead our Customer Experience division. The role entails a comprehensive understanding of our three core audiences: customers, couriers, and merchants (e.g. restaurants, grocery stores, retailers) across all countries and verticals and Rappi Pay. The successful candidate will align closely with the Head of Customer Experience and will play a crucial role in enhancing the customer experience journey through analysis and uncovering insights about user behavior to drive loyalty and growth.
As part of Rappi, you will be responsible for:
As a leader on the Analytics & Data Science team, you'll use your quantitative background to lead & mentor other data scientists and dive into large datasets to guide decision-making. We tackle a multitude of exciting challenges including opportunity sizing, A/B testing to prove and ongoing tracking of our business progress as a key driver of Rappi's growth in Latam.
The candidate will lead all data analysis for the finance and operations teams and will work closely with the central data team to coordinate efforts and optimice initiatives.

This person will lead the following initiatives:
Client segmentation and profitability per client/segment/vintage

LTV & Payback per client/segment/vintage

CAC improvement

Client & vintage profitability potential

Acceptance rate optimization
Rule engine optimization for chargebacks, disputes and clarifications

In addition to partnering with the finance and operations teams, the role will work closely with the Risk, Growth, Business Development, Life Cycle Management and Fraud areas.

Focus On:
Build and lead a team that creates quantitative analysis to provide insights that help operations, business, and product leaders understand support performance, customer quality, & user behaviors

Work closely with our Product Management and Strategy & Operations teams to build and scale growth through better support experiences for Rappi

Create full-cycle analytics experiments, reports, and dashboards using SQL, R, Python, or other scripting and statistical tools

Present in key meetings and business reviews with our executive team and founders

Build a world class team that includes hiring new leaders as well as mentoring junior analysts on how to use more advanced methods
Good and now, what are the requirements for me to be part of this neon universe?
A degree in Math, Physics, Statistics, Economics, Computer Science, or similar domain (Ph.D., Master's or advanced degree preferred)

8+ years of experience in data analytics, data science, consulting, or related quantitative role

Prior experience in Retail or similar category desired but not required

Prior experience in building a B2C business from scratch with a focus on a dynamic marketplace, logistics or economics environment desired but not required

Expertise with SQL queries, ETL, A/B Testing, and statistical analysis (e.g. hypothesis testing, experimentation, regressions) with statistical packages, such as Matlab, R, SAS or Python

Proficiency in one or more analytics & visualization tools (e.g. Chartio, Looker, Tableau)

The insight to take ambiguous problems and solve them in a structured, hypothesis-driven, data-supported way

A self-starter with the determination to initiate and lead projects to completion in a scrappy environment
Worker type:
Regular
Company:
Rappi Technology Mexico
For more information check our website https://about.rappi.com/es and check our reviews on Glassdoor https://acortar.link/Eqm07Q
We are waiting for you with great anxiety and sparkle in our eyes to deliver magic together! #Rappi 🧡