Loyalty Partnerships Lead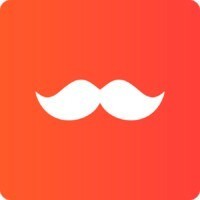 Rappi
Sales & Business Development
Multiple locations
Posted on Thursday, October 12, 2023
Hey, it's time for you to join us showing the world we are the company that is changing paradigms, where we revolutionize the hours, minutes and seconds!
Do you want to know why Rappi?
⭐️ WE SEE OPPORTUNITIES where others see problems
⭐️ WE SEE CLOSE where others see distance
⭐️ WE SEE ADRENALINE where others see pressure.
Join a team where we are all capable of EVERYTHING, where we all have the same opportunities, regardless of gender, race, sexual orientation, religion, nationality, age, disability, training or experience.
Did you like what you have read so far? Find out how you will deliver magic together with us through your Rappi mission 🧡
Check out how it will impact our ecosystem:
The Monetization and loyalty Partnerships Lead will play a pivotal role in developing and executing strategies to drive advertising revenue and loyalty partnerships that generate an incremental marginal contribution for the Travel vertical and Rappi in general. This position will generate incremental revenues for the vertical through advertising and loyalty agreements with strategic partners, especially from the tourism industry.
As part of Rappi, you will be responsible for:
1. Monetization Strategy:
Develop and execute a comprehensive monetization strategy to maximize revenue through ads.

Identify and evaluate opportunities for new monetization partnerships.

Monitor industry trends and competitor activities to stay ahead of the curve.
2. Loyalty Partnerships:
Cultivate and manage relationships with existing loyalty partners.

Identify and negotiate partnerships with new loyalty programs

Develop and execute co-marketing initiatives with loyalty partners to increase customer engagement and retention.
3. Data Analysis:
Utilize data analytics to track and measure the effectiveness of advertising campaigns and loyalty initiatives.

Provide insights and recommendations for optimizing ad placements and loyalty program performance.
Good and now, what are the requirements for me to be part of this neon universe?
Bachelor's degree in Marketing, Business, or related field

Proven experience in loyalty and/or monetization/advertising strategy development and execution, preferably in the mobile app, travel, or retail industry.

Strong negotiation and relationship-building skills.

Proficiency in data analytics tools and techniques.

Exceptional communication and presentation skills.

Ability to work independently and as part of a team in a fast-paced environment.
Worker type:
Regular
Company:
Rappi Technology Colombia
For more information check our website https://about.rappi.com/es and check our reviews on Glassdoor https://acortar.link/Eqm07Q
We are waiting for you with great anxiety and sparkle in our eyes to deliver magic together! #Rappi 🧡