DarkStore lead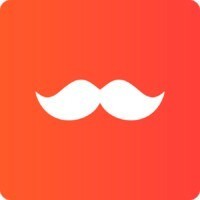 Rappi
Lima Region, Peru
Posted on Wednesday, October 18, 2023
Hey, it's time for you to join us showing the world we are the company that is changing paradigms, where we revolutionize the hours, minutes and seconds!
Do you want to know why Rappi?
⭐️ WE SEE OPPORTUNITIES where others see problems
⭐️ WE SEE CLOSE where others see distance
⭐️ WE SEE ADRENALINE where others see pressure.
Join a team where we are all capable of EVERYTHING, where we all have the same opportunities, regardless of gender, race, sexual orientation, religion, nationality, age, disability, training or experience.
Did you like what you have read so far? Find out how you will deliver magic together with us through your Rappi mission 🧡
Check out how it will impact our ecosystem:
Garantizar la operación integral de la tienda a cargo, facilitar, sustentar y controlar el trabajo de los pickers y garantizar la mejor experiencia a los usuarios de su tienda.
As part of Rappi, you will be responsible for:
1. Asegurar cobertura de pickers en toda la operación considerando horas de alta demanda. Programaciòn de horarios.
2. Verificación diaria con el equipo de pickers para la alineación del resultado.
3. Capacitación, acompañamiento y evaluación de nuevos pickers
4. Comunicaciòn, acompañamiento y seguimiento a los pickers de nuevos procesos, reglas, y planes de incentivos.
5. Control de faltas y ausentismos a pickers-. Es obligatorio comunicar las faltas al Líder de tienda.
6. Garantizar orden diario y mantenimiento del Lay Out de tienda.
7. Garantizar conteos cíclicos diarios asegurando conteo general de tienda 2 veces por semana.
8. Garantizar el saneo y rotación de Fruver 3 veces al día con su respectivo bloqueo en el sistema.
9. Garantizar una correcta recepción de mercancía (Recibo de cantidades, verificación de calidades, ingreso al sistema).
10. Garantizar disponibilidad de productos en la App de usuarios (Availability)
11. Garantizar y velar por el cuidado de la mercancía, buena rotación de productos (FIFO)/Mermas)
12. Garantizar controles para evitar pèrdida de mercancía y reportar cualquier novedad a su Líder de tienda.
13. Garantizar la correcta asignación de órdenes a RappiTenderos de acuerdo a lineamientos recibidos. 14. Mantener un ambiente cordial y de respeto con los RappiTenderos.
Good and now, what are the requirements for me to be part of this neon universe?
- Estudiantes de carreras administrativas
- Indispensable haber coordinado equipos.
Worker type:
Fixed Term (Fixed Term)
Company:
Rappi Technology Peru (Turbo)
For more information check our website https://about.rappi.com/es and check our reviews on Glassdoor https://acortar.link/Eqm07Q
We are waiting for you with great anxiety and sparkle in our eyes to deliver magic together! #Rappi 🧡