Technical Account Manager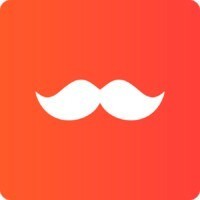 Rappi
IT, Sales & Business Development
Buenos Aires, Argentina
Posted on Saturday, October 28, 2023
Hey, it's time for you to join us showing the world we are the company that is changing paradigms, where we revolutionize the hours, minutes and seconds!
Do you want to know why Rappi?
⭐️ WE SEE OPPORTUNITIES where others see problems
⭐️ WE SEE CLOSE where others see distance
⭐️ WE SEE ADRENALINE where others see pressure.
Join a team where we are all capable of EVERYTHING, where we all have the same opportunities, regardless of gender, race, sexual orientation, religion, nationality, age, disability, training or experience.
Did you like what you have read so far? Find out how you will deliver magic together with us through your Rappi mission 🧡
Check out how it will impact our ecosystem:
Ser consultores internos para mejora de KPIs en conversión, operación y rentabilidad en la aplicación (data driven results) generando iniciativas con base en análisis de datos y dar seguimiento para su ejecución con los equipos pertinentes.
- Mejorar calidad de catálogo existente en la aplicación.
- Mejorar procesos existentes mediante metodología agile.
- Generar insights para negociación con aliados.
As part of Rappi, you will be responsible for:
Rappi es uno de los primeros unicornios latinoamericanos y una startup que sigue enfocada en crecer y facilitarle la vida a nuestros usuarios. Como empresa, buscamos seguir mejorando los servicios que ya ofrecemos, agregar más a nuestra oferta y continuar expandiéndonos por el continente latinoamericano. Rappi entrega todo lo que necesitas con alegría, desde comestibles y comidas de los mejores restaurantes hasta dinero en efectivo en la puerta de tu casa en cuestión de minutos. En Rappi, nuestros días nunca son iguales.
Nos encanta trabajar duro por un bien mayor y nos esforzamos por ser la empresa tecnológica líder en América Latina. Rappi está creciendo a un ritmo tremendo y esta posición es crucial en nuestra búsqueda de una experiencia que cambie el juego para nuestros usuarios y socios.
Estamos buscando un Technical Account Manager, entusiasta, innovador y proactivo.
Tendrás que ser un pensador rápido, tener una mente estratégica y creativa con fuertes habilidades de liderazgo.
Como parte de Rappi, serás responsable de:
Trabajar en estrecha colaboración con los equipos de negocio, comercial y OPs para mejorar las integraciones de nuestros aliados.

Ser el punto de contacto con los stakeholders y de nuestros aliados.

Liderar la relación técnica con los minoristas para su desarrollo.

Analizar los datos, identificar y cuantificar las oportunidades sostenibles como una ventaja para la empresa.

Aplicar el pensamiento crítico para comunicar los problemas directamente a los minoristas e informarles sobre el catálogo y las decisiones operativas.

Crear y ejecutar una hoja de ruta para mejorar las integraciones de nuestros aliados.

Realizar comprobaciones proactivas para garantizar la estabilidad de las integraciones y el catálogo.

Trabajar para identificar y solucionar problemas en las integraciones y el catálogo.
Good and now, what are the requirements for me to be part of this neon universe?
Ingenieros, actuarios y licenciados relacionados o experiencia equivalente

Conocimientos en Excel, herramientas de analíticas, Power BI deseable, SQL, Análisis de bases de datos.

Experiencia en integración de sistemas.
Worker type:
Regular
Company:
Rappi Technology Argentina
For more information check our website https://about.rappi.com/es and check our reviews on Glassdoor https://acortar.link/Eqm07Q
We are waiting for you with great anxiety and sparkle in our eyes to deliver magic together! #Rappi 🧡