Sr. Director, Customer Success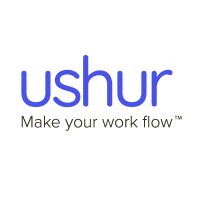 Ushur
Customer Service, Sales & Business Development
Santa Clara, CA, USA
Posted on Wednesday, April 19, 2023
Description
Ushur is transforming the way enterprises communicate and engage with customers. Fueled by consumer's self-service demands, enterprises are modernizing customer engagement and experience models. Ushur is fast becoming the platform of choice for Customer Experience Automation™, enabling these enterprises to leapfrog their digital native counterparts and deliver delightful customer and employee experiences. With cutting-edge Conversational AI, Machine Learning and Intelligent Process Automation technologies, Ushur has enabled Fortune 100 enterprises including some of the world's most well known brands in healthcare, insurance, banking and financial services sectors to automate their customer engagement. Cloud-native, 100% no-code and purely workflow-driven, Ushur empowers citizen developers within business operations teams to build AI-powered, fully-automated and omni-channel experience to digitally transform customer journeys end-to-end.
The Role:
People come first in every aspect of what we do, People first is one of our company values. Our fast-growing team is seeking a Customer Success leader to join us as we pioneer Customer Experience Automation
TM
as an Industry category. As the Global Head of Customer Success, you will play a key role in leading our customer success teams to ensure our customers have delightful experiences and derive value deploying Ushur solutions. The Customer Success team at Ushur is responsible for driving outcomes and adoption leading to renewals, expansion, and advocacy across our customer base.
The ideal candidate for this role will possess strong relationship building skills and is customer obsessed. The primary goal will be to scale our global CS team to match the growing demand of the company. The Customer Success leader will partner with Solution Consulting and Sales throughout the customer journey to drive success in each account.
Responsibilities
Build and lead a global world-class Customer Success team.
Mentor and grow team focused on proactively helping customers from onboarding to success.
Scale the Customer Success function by defining strategy that aligns with Ushur's go-to-market strategy and prioritizing Objectives and Key Results (OKRs) aligned with company mission.
Collaborate with Customer Growth Operations to develop the CSM playbook and put infrastructure and systems in place to scale up Customer Success.
Make data-driven strategic decisions and have a deep understanding of Ushur customer metrics to drive business insights using Ushur analytics.
Collaborate with Sales and Solution Consulting to identify and pursue customer growth opportunities.
Collaborate closely with Product and Marketing teams to identify opportunities to enhance product offering and best communicate value proposition in marketing and sales content.
Maintain a small portfolio of clients to stay connected with the community and help them succeed on our platform.
Drive customer lifetime value by defining the customer journey and deploying programs to help drive business value with customers, leveraging new features and use-cases.
Help foster company-wide culture of Customer Success.
Qualifications
A true Passion for Customers
5+ years of experience in a Customer Success leadership role in enterprise SaaS.
Track record of developing and mentoring great talent, building and motivating high achieving teams.
Ability to lead diverse teams across multiple time zones.
Business Acumen - Ability to quickly grasp and adapt to a variety of customer verticals, geographies, and business structures.
Strategic thinker with the ability to think and respond quickly in front of customers
Excellent verbal, written, and presentation skills with the ability to absorb complex technical concepts and communicate them to a non-technical audience
Deeply analytical: use frameworks, data, and analytical tools to help structure the team's thinking, facilitate alignment across multiple senior stakeholders
Experience working with complex, multi-divisional, multi-geographical customers
Expertise in dealing with significant change at senior business and IT levels (preferably dealing directly with VP or C-Level Executives)
Flexible approach, able to operate effectively with uncertainty and change
Driven, self-motivated, enthusiastic and with a "can do" attitude
Ability to travel domestically and internationally up to 50%

The pay range for this position is $175,000-$215,000 plus bonus and equity. However, base pay offered may vary depending on skills, experience, job-related knowledge and location.
Benefits
Great Company Culture. We pride ourselves on having a values based culture that is welcoming, intentional, and respectful. Our internal NPS of over 65 speaks for itself - employees recommend Ushur as a great place to work!
Bring your whole self to work. We are focused on building a diverse culture, with innovative ideas where you and your ideas are valued. We are a start up and know that every person has a significant impact!
Rest and Relaxation. Unlimited PTO, once a month wellness Fridays (aka a day off to care for yourself), 11 paid holidays, and more!
Health Benefits. Comprehensive health, dental and vision 100% paid by Ushur (this includes family too!). We offer a variety of plans to meet the needs of you and your loved ones.
We care about your Future. 401(k) platform so you can contribute and generous stock options
Keep learning. One of our core values is Growth Mindset - we believe in lifelong learning. Whether you are a previous student, or currently enrolled in higher education, we can help cover some of those expenses and support your ongoing development and career growth.
Flexible Work. In-office, work-from-home, or hybrid, depending on position and location. We seek to create an environment for all of our employees where they can thrive in both their profession and personal life.