Site Reliability Engineer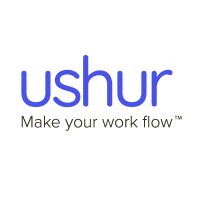 Ushur
Software Engineering
Bengaluru, Karnataka, India
Posted on Thursday, May 4, 2023
Ushur is transforming the way enterprises communicate and engage with customers. Fueled by consumer's self-service demands, enterprises are modernizing customer engagement and experience models. Ushur is fast becoming the platform of choice for Customer Experience Automation™, enabling these enterprises to leapfrog their digital native counterparts and deliver delightful customer and employee experiences. With cutting-edge Conversational AI, Machine Learning and Intelligent Process Automation technologies, Ushur has enabled Fortune 100 enterprises including some of the world's most well known brands in healthcare, insurance, banking and financial services sectors to automate their customer engagement. Cloud-native, 100% no-code and purely workflow-driven, Ushur empowers citizen developers within business operations teams to build AI-powered, fully-automated and omni-channel experience to digitally transform customer journeys end-to-end.
About Company:
Ushur is transforming the way businesses communicate, with cutting-edge AI and automation technologies. Powered by conversational AI and process automation, Ushur automates customer journeys across virtually any channel; text, web, voice, social, email and back-end systems. We focus on fast, iterative development with an emphasis on design-right philosophy. Currently, at Ushur, we are experiencing unprecedented & exciting growth with endless opportunities to innovate!
The Role
Site Reliability Engineers at Ushur perform a unique blend of customer support engineering, solution engineering, and operational engineering. You will work on our customers' most complex problems and craft intuitive, elegant solutions. You'll also work with our engineering team to make our systems and deployment processes more resilient, automated and self-healing over time. This is a dynamic position that evolves to meet the ever changing demands of our customers and our business.
Responsibilities:
Collaborating with customer success managers and solutions engineers to bring deep technical expertise in implementing intelligent automation solutions for customers on our SaaS platform.

Be the L1/L2 support for all customer reported incidents and resolve based on agreed SLAs

Providing customers and solution engineers with ongoing technical support for complex issues and support escalations.

Optimizing and automating support processes including improving reliability of on-call processes, managing incidents, updating runbooks and documentation, reviewing RCAs and recommending solutions to prevent the recurrence and severity of incidents.

Defining and implementing best practices to ensure reliability and automation throughout the software lifecycle with an emphasis on successfully deploying, monitoring, and reporting releases across the customer base.

Developing software that improves the latency, availability and scalability of services in production.

Identifying and automating manual workarounds and process improvements

Collaborate with DevOps Engineering to ensure reliability, severity goals.

Creating service level indicators, objectives and monitoring.

Keeping track of product development, bugs using Asana and Jira.

Fostering a sense of automation in issue resolution; everything possible should be automated, and only when automation can't resolve an issue should people get involved in the resolution