Product Management Intern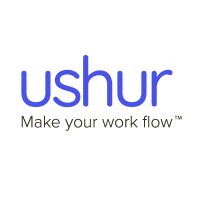 Ushur
Product
Santa Clara, CA, USA
Posted on Friday, May 5, 2023
Description
Ushur is transforming the way enterprises communicate and engage with customers. Fueled by consumer's self-service demands, enterprises are modernizing customer engagement and experience models. Ushur is fast becoming the platform of choice for Customer Experience Automation™, enabling these enterprises to leapfrog their digital native counterparts and deliver delightful customer and employee experiences. With cutting-edge Conversational AI, Machine Learning and Intelligent Process Automation technologies, Ushur has enabled Fortune 100 enterprises including some of the world's most well known brands in healthcare, insurance, banking and financial services sectors to automate their customer engagement. Cloud-native, 100% no-code and purely workflow-driven, Ushur empowers citizen developers within business operations teams to build AI-powered, fully-automated and omni-channel experience to digitally transform customer journeys end-to-end.
About the role
As a member of our Product Management team, you will be responsible for leading market and competitive research for our core products and services. You will be responsible for understanding and modeling the cost and resulting margin to deliver our solutions to the market on company, product and customer level.
This is a 12-week paid hybrid internship. The intern must be present in the office for three days a week. Salary will be based on prior work and educational experience. The ideal candidate must be available to work 8-hour shifts/5 days a week, ideally in the summer timeframe. The candidate will be working on a variety of projects with the product team.
Responsibilities
Analysis of various inputs to COGS like vendor services and usage fees
Analysis of pricing (current and proposed)
Assess product KPIs and metrics to provide recommendations on usage, impact, and value delivery for our B2B Customers
Build hypotheses based on market, competitive, and user research to validate and influence our product roadmap. Capture user feedback for continuous iteration.
Write detailed epics and user stories for prioritization and product development
Collaborating with cross-functional teams and presenting your findings to leadership teams
Requirements
Pursuing BS/MS in Business, Economics, Statistics, or Business and Computer-related hybrid programs
Experience in cross-functional work spanning technical, financial, analytical, and a strong desire to develop a deep understanding of customer and market requirements
Good organizational, documentation, and communication skills
Benefits
Great Company Culture. We pride ourselves on having a values based culture that is welcoming, intentional, and respectful. Our internal NPS of over 65 speaks for itself - employees recommend Ushur as a great place to work!
Bring your whole self to work. We are focused on building a diverse culture, with innovative ideas where you and your ideas are valued. We are a start up and know that every person has a significant impact!
Keep learning. One of our core values is Growth Mindset - we believe in lifelong learning. Whether you are a previous student, or currently enrolled in higher education, we can help cover some of those expenses and support your ongoing development and career growth.
Flexible Work. In-office, work-from-home, or hybrid, depending on position and location. We seek to create an environment for all of our employees where they can thrive in both their profession and personal life.